Superhero Bits: The Avengers, Catwoman, The Dark Knight Rises, Amazing Spider-Man, Watchmen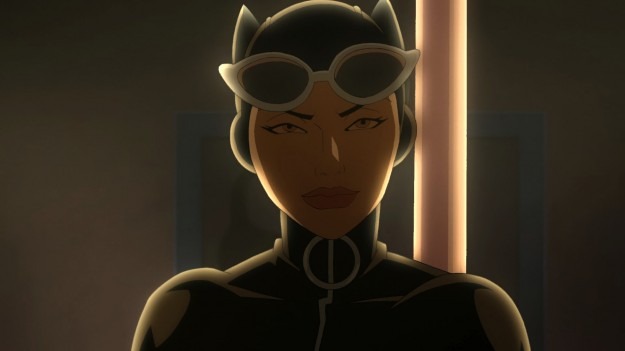 Who is likely to score The Amazing Spider-Man? Which awards did X-Men: First Class recently win? What's the latest, spoiler-free, rumor about the ending to The Dark Knight Rises? Want to see a page from the brand new Batman #1? How does some video footage from The Avengers sound? Read about all of this and more in today's Superhero Bits.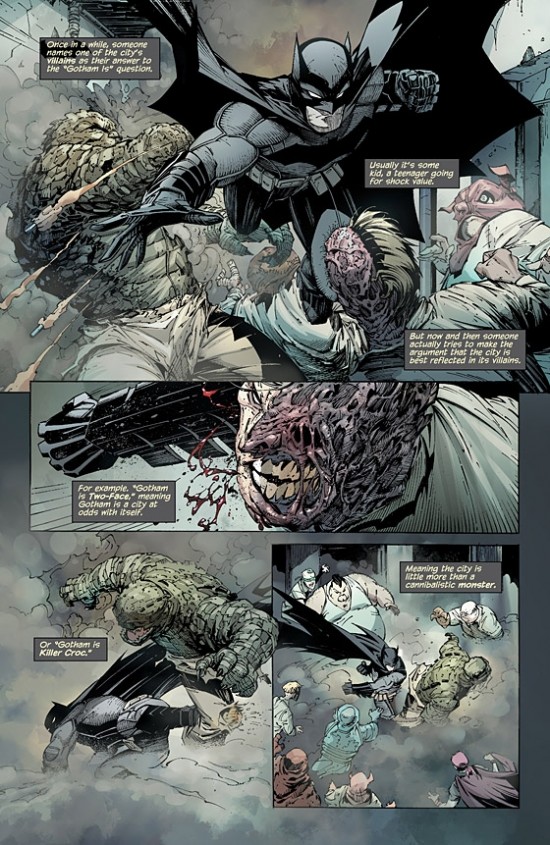 Batman #1, part of the DC Relaunch, is out today and Vulture has a bunch of exclusive pages if you haven't yet run to the comic shop. That's one of them above.
According to Film Music Reporter (via CBM) James Horner is likely to score The Amazing Spider-Man for Marc Webb.
Here's a Blu-ray trailer for Captain America: The First Avenger which includes a sneak peak at The Avengers, thanks to Marvel.com. Comic Book Movie has also screengrabbed a bunch from The Avengers portion.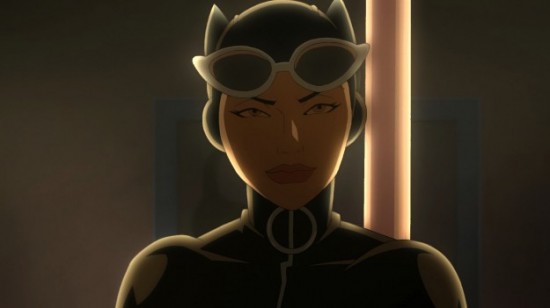 Here's your first look at the animated Catwoman from the short film that'll be included on the Batman: Year One DVD. She's voiced by Eliza Dushku and, according to Comic Book Resources, it'll premiere at New York Comic-Con. Collider has the full press release.
Am I the only one sick of people asking Nicolas Winding Refn about Wonder Woman? Apparently so because it came up again in a live chat with Empire Online (via CBM).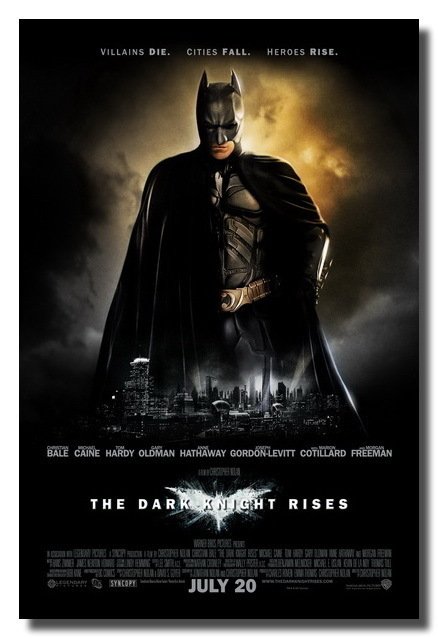 Comic Book Movie found a few fan made Dark Knight Rises posters online. Not bad.
X-Men First Class won seven of IGN's Summer Movie Awards including Best Summer Movie, Best Villain and Best Cameo. Thanks to PR Newswire for the heads up.
Due to the amount of graphics and images included in Superhero Bits, we have to split this post over TWO pages. Click the link above to continue to the second page of Superhero Bits.
Hey Batman, when Gotham PD locks up two different clowns, make sure you interrogate the right one. Thanks to College Humor.
The 30 shooting days scheduled in Los Angeles for The Dark Knight Rises have helped increase LA production days from this time last year according to Variety.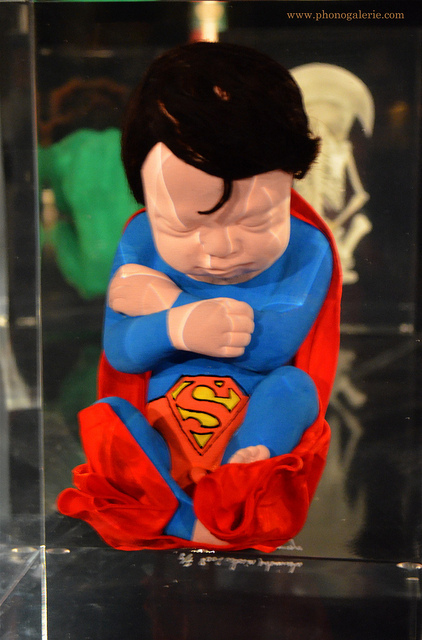 Not sure if this is more creepy than clever but Buzzfeed (via Geekologie) has posted six photos, including the one above, of Superhero Embryos from an art show in Paris. They get way more creepy than that.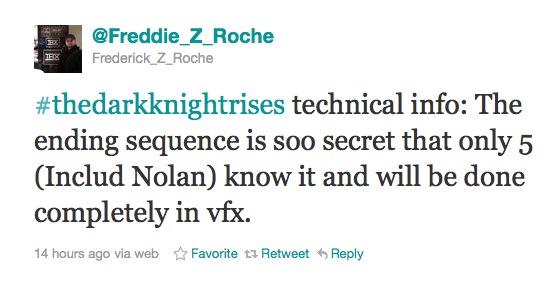 Comic Book Movie alerts us to the above tweet from a formerly reliable source in regards to The Dark Knight Rises. The tweet pretty much speaks for itself. What do you think?
Got a few thousand dollars, killer legs, and a Watchmen fetish? Then you might be interested in this custom Silk Spectre costume brought to our attention by GeekAlerts. Head there for more info.