Justin Lin Leaves 'Terminator 5', But May Be Back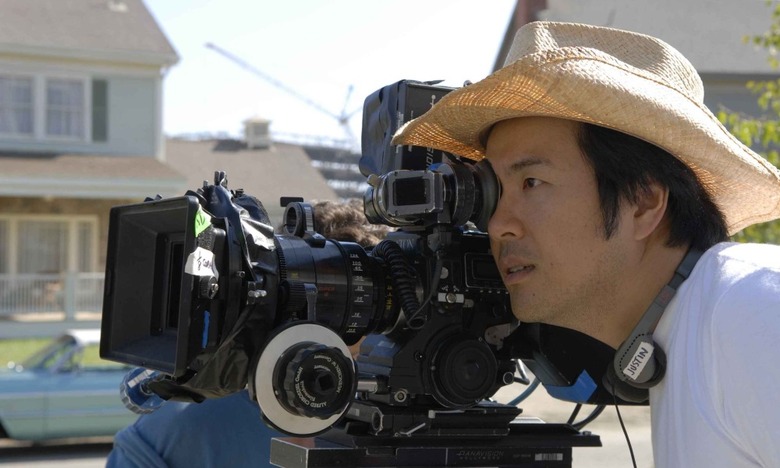 After a couple years of slow-moving development, progress on Terminator 5 suddenly picked up earlier this year. Arnold Schwarzenegger and director Justin Lin both came aboard, indie financier Megan Ellison grabbed the rights and Lin began talking up what he'd like to see in the next installment of the franchise.
In fact, the problem now may be that things are moving a little too fast. Lin has been forced to pull out of the project due to scheduling issues. There's still a chance he could find his way back to the franchise, but only if Ellison and Schwarzenegger are willing to adjust their timeline to account for Lin's busy schedule. More details after the jump.
However, Lin's commitment to Fast and the Furious 6 would prevent him from directing the picture at that time. Lin also recently exited the Highlander remake under similar circumstances. Deadline writes that Lin is still very much interested in doing Terminator 5, and would likely return if Ellison and Schwarzenegger agree to wait until he wraps up Fast and the Furious 6.
Which is actually not such a big if. Though Lin's been working with Ellison and Schwarzenegger on the story (and though Cameron's been unofficially brainstorming with Schwarzenegger), the project has no screenwriter or studio at this point. Lin's mentioned the possibility of bringing Sarah Connor back, but it sounds like the story hasn't been totally figured out just yet. It's certainly conceivable that the timetable could get pushed back enough to bring Lin back to the table. Until that's official, though, Terminator 5 will be needing a new director.