'1911 Revolution' Trailer: Jackie Chan Goes To War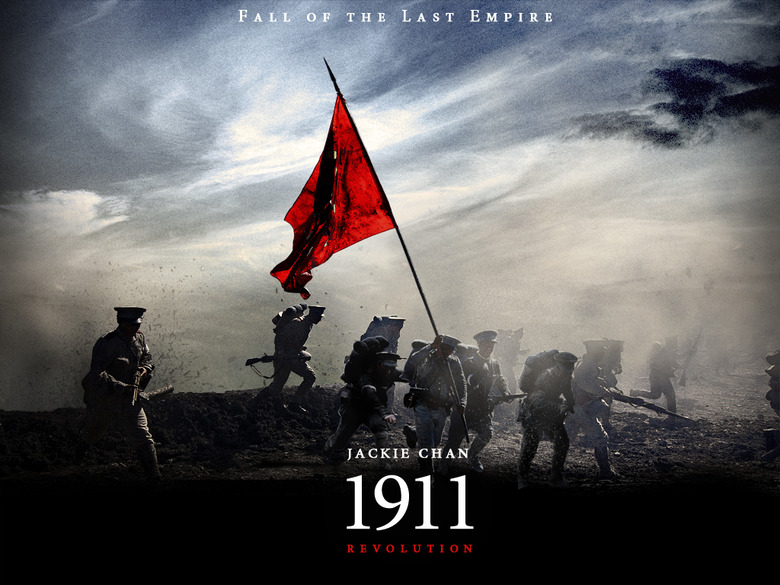 Jackie Chan is both in front and behind the camera for 1911 Revolution, which was formerly just called 1911, an action-packed retelling of one of the most important battles in Chinese history. The film centers on the Xinhai Revolution, otherwise known as the Chinese Revolution, in which nationalist forces rose up to take down the Qing Dynasty and established the Republic of China. It was basically the beginning of modern China, kind of their Revolutionary War and Civil War rolled into one. Chan plays one of the leaders of the Nationalist movement and co-directed the film along with Zhang Li.
We've previously run a teaser trailer for the film, in select theaters October 7, but now we've got the theatrical version. Check it out after the jump.
Head over to Apple for the HD version of this trailer. Thanks to First Showing for the heads up on the embed.
Here's the official plot description, which gives a better sense of the story that drives the historical event, from the movie's official site:
At the beginning of the 20th century, China is in a state of crisis. The country is split into warring factions, the citizens are starving, and recent political reforms have made matters worse, not better. The ruling Qing Dynasty, led by a seven-year-old emperor, and his ruthless mother, Empress Dowager Longyu (Joan Chen) is completely out of touch after 250 years of unquestioned power.
With ordinary citizens beginning to revolt openly, the Qing Dynasty has created a powerful, modern army (the "New Army") to quash any rebellion. But weapons are expensive, and desperate for cash, the Qing leaders are trading anything they can get their hands on with foreign countries... and selling China's future in the process.
Huang Xing (Jackie Chan) has recently returned from Japan, where he has studied the art of modern warfare. When he finds his country falling apart, he feels he has no choice but to pick up the sword, leading an increasingly desperate series of violent rebellions against the powerful Qing Dynasty and the New Army- several with tragic consequences.
From the walls of the Forbidden City to the battlefields of China, with no expense spared in production and no detail ignored in its quest for historical accuracy, 1911 is a true epic in every sense of the word.
The film, apparently, will be out in just a few brief weeks. Have you seen or heard anything about it before this trailer and our previous post?