Steven Spielberg Discusses 'Lincoln's' Timeframe, Release Date And More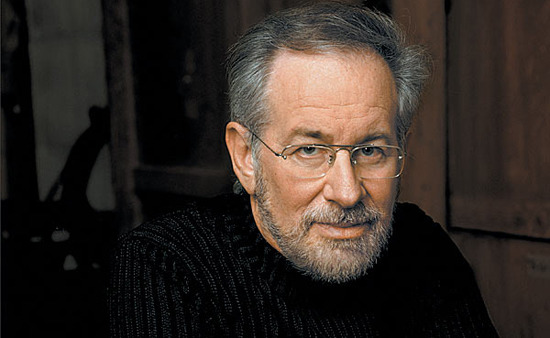 Richmond, Virginia will serve as the primary backdrop for Steven Spielberg's long gestating biopic, Lincoln, starring Daniel Day Lewis as the legendary 16th President of the United States of America. Instead of focusing on Lincoln's full life, though, Spielberg revealed his film – written by Tony Kushner and based on the book Team of Rivals by Doris Kearns Goodwin – will only focus on the final four months of Lincoln's life leading up to his assassination at the hands of John Wilkes Booth. Filming will begin in the next few weeks aimed at a post-Presidential Election 2012 release date.
Read Spielberg's quotes about Lincoln, as well as some words on The 39 Steps and The Adventures of Tintin, after the jump.
Spielberg dropped these pieces of info in an interview with the Orlando Sentinel (via The Film Stage). First he discussed the focus and tone of the film:
Lincoln not a battlefield movie. There are battles in it, and being in Virginia, we have access to those historic battlefields. It is really a movie about the great work Abraham Lincoln did in the last months of his life. We're basing it on Doris Kearns Goodwin's book, 'Team of Rivals,' but we're only focusing in on the last four months of Abraham Lincoln's life.
He then narrowed down the previous "Fourth Quarter 2012" release date to about 7 weeks:
The movie will be purposely coming out AFTER next year's election. I didn't want it to become political fodder.
Since he's got both The Adventures of Tintin and War Horse coming out right around Christmas 2011, it's safe to say Lincoln will most likely be released at the same time next year.
He also said he doesn't think 3D is dead as some reports have said, just that film goers are looking for the right movie to re-embrace the medium (something he certainly hopes holds true for Tintin). Spielberg also said that Brett Ratner will most likely direct The 39 Steps, with Spielberg as a producer, next year.
Are you more excited for Spielberg to release Lincoln in late 2012 or Robopocolaypse in July 2013?