Page 2: The Simpsons, Apollo 13, Transformers, Diablo Cody, Star Wars, Duncan Jones, Lion King, Bridesmaids, Enter The Dragon, Muppets, Mad Men, Back To The Future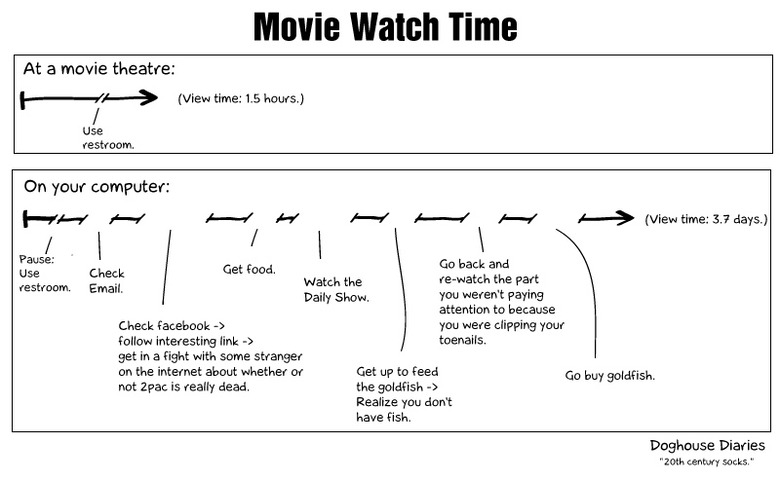 What is Page 2? Page 2 is a compilation of stories and news tidbits, which for whatever reason, didn't make the front page of /Film. After the jump we've included 56 different items, fun images, videos, casting tidbits, articles of interest and more. It's like a mystery grab bag of movie web related goodness. If you have any interesting items that we might've missed that you think should go in /Film's Page 2 – email us!
Header Photo: Movie Watch Time: At a movie theatre vs. on your computer
A new Alamo Drafthouse theater will open in the state of Colorado, at the Aspen Grove Shopping Center in Littleton, Colorado, coming late 2012.
Laika artist Gesine Krätzner created this pumpkin for "The Great Pumpkin ASK", an annual event where Oregon artists create one of a kind Pumpkins to "raise awareness and additional funds for child abuse prevention in Oregon."
The Atlantic has a good look at the business reasons behind Netflix's Qwikster announcement.
Watch The Simpsons: Apollo 13 Trailer.
Movie.com's The Good, The Bad and The Ugly takes A Look at the Movies of the Twilight Alumni.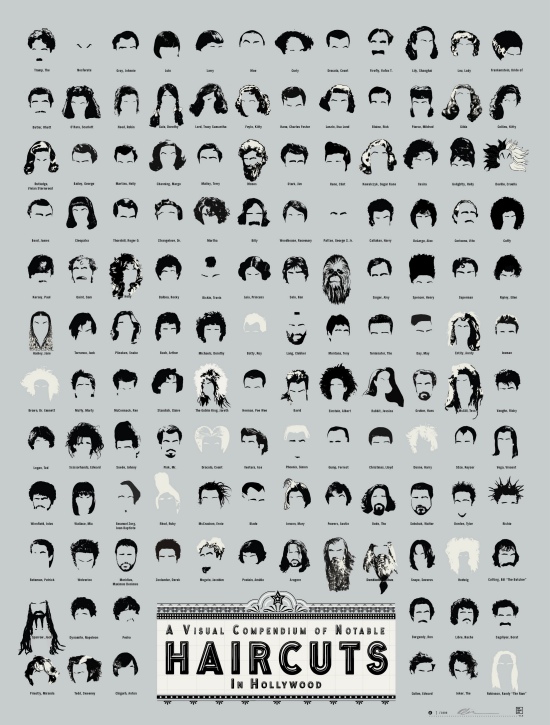 PopChartLab is selling poster prints of their "Visual Compendium of Notable Haircuts in Hollywood"
The Muppets will guest host WWE Raw on October 31st at the Phillips Arena in Atlanta.
Watch Kenny Powers as Darth Vader in this audio mash-up.
Pajiba lists 20 Facts About Hanna That Might Just Miss Your Heart
Due to the amount of graphics and images included in Page 2, we have to split this post over a BUNCH of pages. Click the link above to continue the second page of Page 2.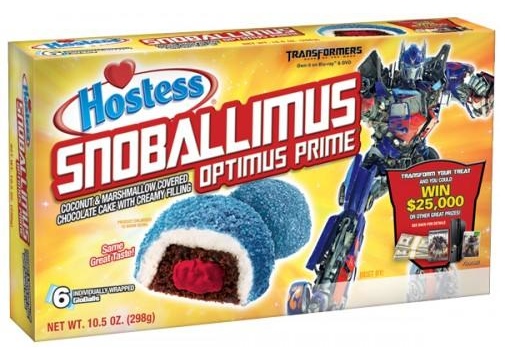 More hilarious Transformers: Dark of the Moon Hostess snack cakes tie-ins.
Screenwriter Diablo Cody blogs about her upcoming NYC press tour for Jason Reitman's Young Adult, and responds to hearing that Bobcat Goldthwait attacks her in his latest film God Bless America, which premiered at the Toronto Film Festival:
I've been sad because I heard Bobcat Goldthwait (who is actually a really talented writer/director) brought a movie to Toronto that rips on everything stupid about American pop culture; namely, reality TV, Idol, Kardashians and...me? I don't even consider myself a part of "pop culture" these days. I'm a screenwriter with a hit-or-miss career. I don't really go out to events. I don't have a million Twitter followers or a massive fandom (In fact, I seem to have a much larger and more vocal "un-fandom," if you know what I'm saying.) I would think that to pollute pop culture to such a degree that it warrants being eviscerated in a movie, one would need to be, you know, powerful. Visible. Ubiquitous. I'm none of those things and I haven't been in a while. Maybe this movie has been on the shelf? Hope so, but I doubt it. I ordinarily shake these things off, but it sucks extra hard when the criticism comes from someone you admire. Shakes the Clown is an excellent movie. Plus, I always assumed Goldthwait and I were kindred spirits— we both have silly aggro fake names, and we've both spent our careers (his long, mine short) trying to transcend the gimmicks we're known for. Dear Bobcat: Juno is my "growly voice." Let me evolve, as you have evolved.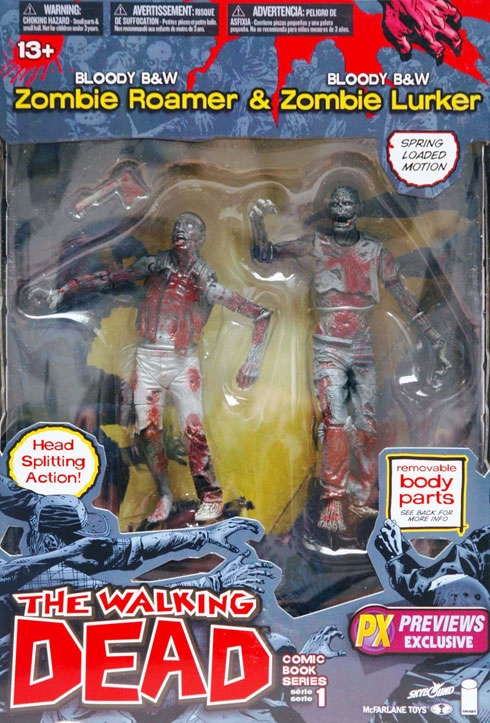 McFarlane Toys has unveiled the packaging for its PREVIEWS Exclusive Walking Dead Zombie Roamer and Zombie Lurker figures.
RopeofSilicon lists the top ten Baseball movies of all-time.
Jedi Dogs.
BAD has a listing of fantastic food options for those of you visiting Austin for Fantastic Fest.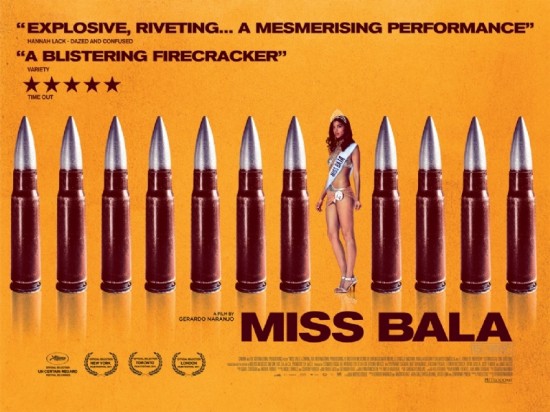 Empire premieres a UK quad poster for Miss Bala.
The Lion King 3D opened at #1 in theaters this weekend with an estimated gross of $30 million.
If there were a Atari video game for Avatar, it would look like this.
Due to the amount of graphics and images included in Page 2, we have to split this post over a BUNCH of pages. Click the link above to continue the third page of Page 2.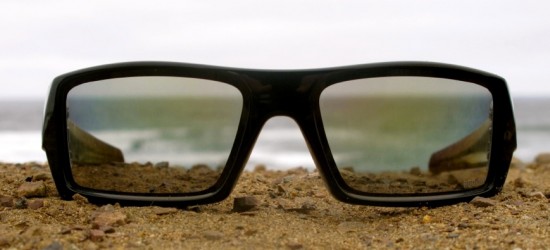 Gizmodo reviews Oakley's 3D Gasvan shades:
Look, they're very nice. The optics are better than the movie theater glasses and they're damn near indestructible. But $120, is a lot of coin to drop for a marginal performance improvement. How many 3D movies do you see a year? If your main concerns are comfort, experience and you've got a hell of a lot of disposable income, by all means, go for it. But if you're hoping these will solve the problems of blurry pictures in a 3D movie, you're going to be disappointed.
Netflix forgot to double check if the @Qwikster twitter name was available before making their announcement. Now they are faced with the problem of a "thuggish, weed-loving" twitter user who owns the name.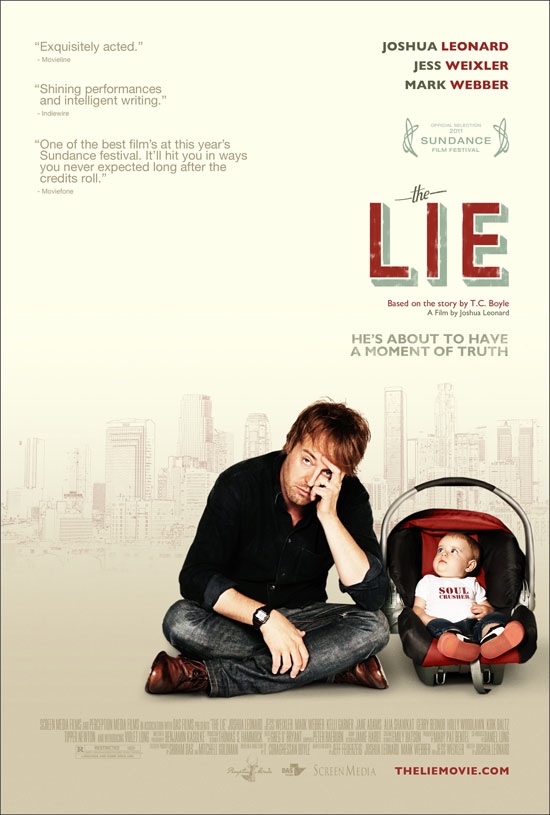 The Playlist has premiered the poster for Joshua Leonard's The Lie.
Jon Cryer received the 2,449th star on the Hollywood Walk of Fame yesterday.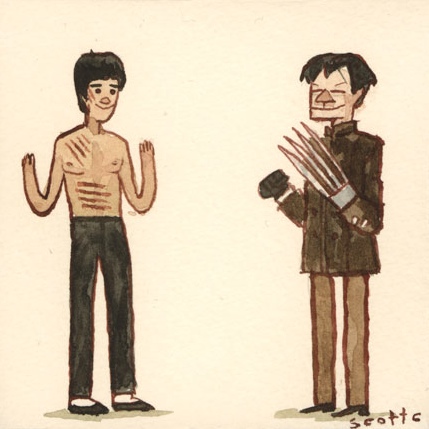 Scott C's latest Great Showdowns illustration is an Enter The Dragon homage.
All Fantastic Fest badges are now sold out.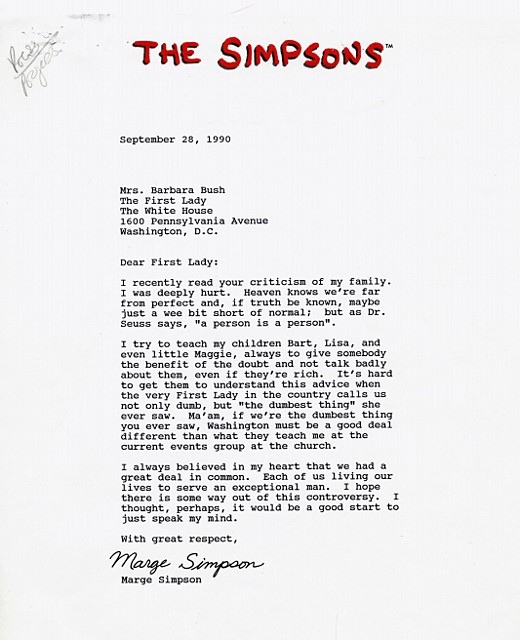 Barbara Bush received a letter from Marge Simpson after People magazine quoted the First Lady as saying The Simpsons "was the dumbest thing [she] had ever seen."
Mini-Geek Deal: Best Buy has Mad Men: Seasons 1-4 on DVD for $9.99 each. Select in-store pickup to save on shipping. If purchasing seasons 2-4, add this $10 Best Buy Gift Card and it will be free during checkout
Someone created a The Simpsons / Breaking Bad mash-up promo.
Pajiba lists The 28 Most Dominating Emmy Winners of All Time.
Due to the amount of graphics and images included in Page 2, we have to split this post over a BUNCH of pages. Click the link above to continue the fourth page of Page 2.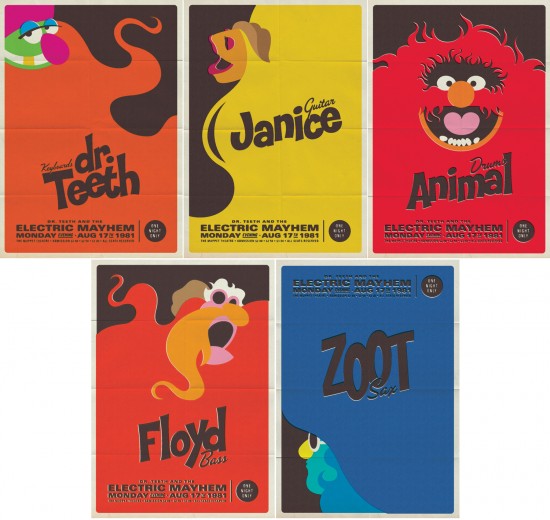 Illustrator Michael De Pippo made a set of retro Muppet concert posters of the five Dr. Teeth and The Electric Mayhem band members: Dr. Teeth, Janice, Sgt. Floyd Pepper, Zoot and Animal.
The Drive soundtrack is climbing the iTunes charts after strong viral buzz.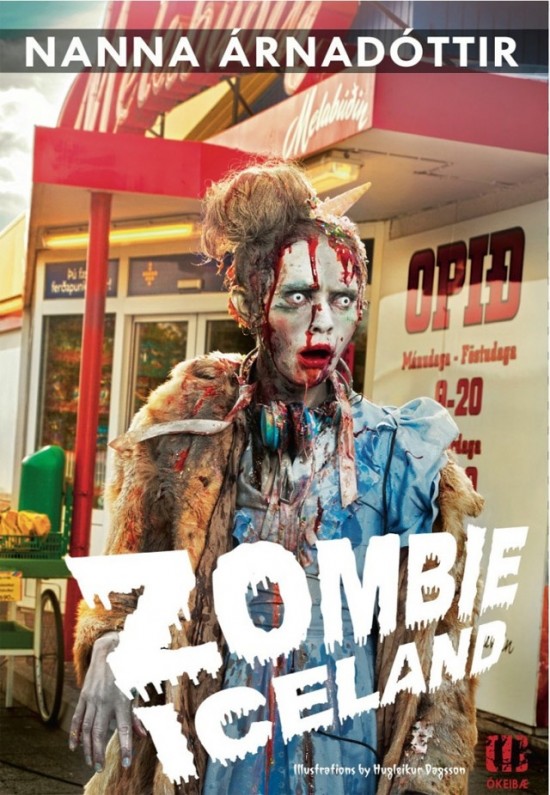 Zombie Apocalypse Travel Guide to Iceland
Lionsgate has acquired Friends With Kids, after the film's TIFF premiere.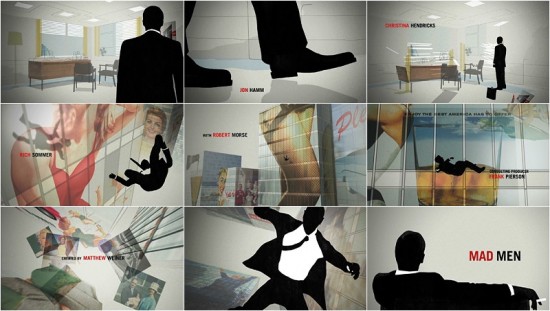 Art of the Title takes a look at the title sequence of Mad Men.
Subtitled Online lists their top 10 date moves.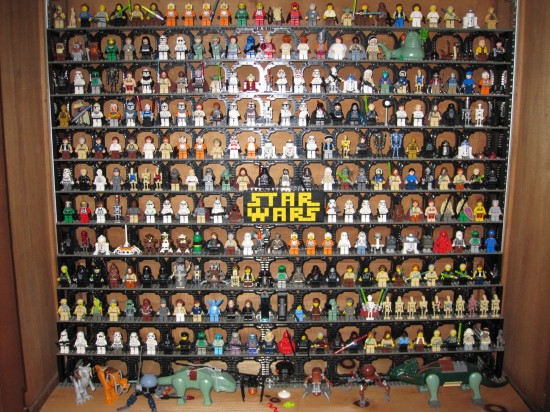 Furious Fanboys lists 10 Incredible Star Wars Collections.
TopTenz lists Top 10 Teen Comedies (You Probably Haven't Seen)
Jedi Kittens Strike Back.
Jimmy Page's soundtrack for Death Wish II will be getting a limited vinyl reissue.
Due to the amount of graphics and images included in Page 2, we have to split this post over a BUNCH of pages. Click the link above to continue the fifth page of Page 2.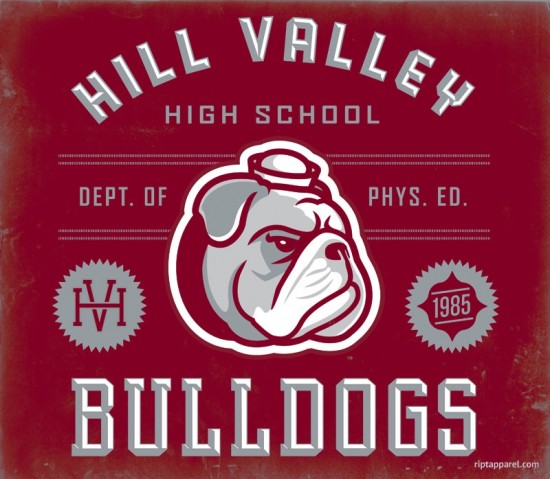 Today's t-shirt of RIPT Apparel is a Back to the Future-inspired design "Hill Valley Spirit".
For Your Consideration, The AV Club has an article titled "Letting Go of Star Wars"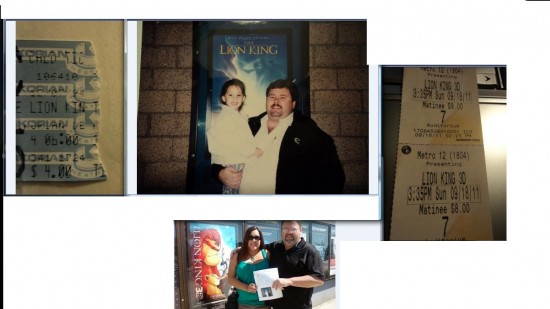 Photo: "16 Years Later Thanks Disney!"
Forces of Geek explains why Star Wars geeks are wrong.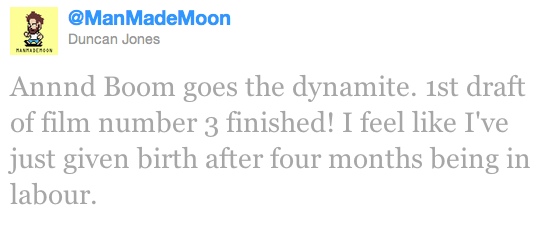 Moon/Source Code director Duncan Jones has finished the first draft of a screenplay for his third film.
Movieline lists the 9 milestones in the evolution of Ryan Gosling.
Sugar Ray Leonard teaches Hugh Jackman how to box in this featurette for Real Steel.
Edgar Ramirez Gives An Update On Wrath Of The Titans From The Emmy Red Carpet/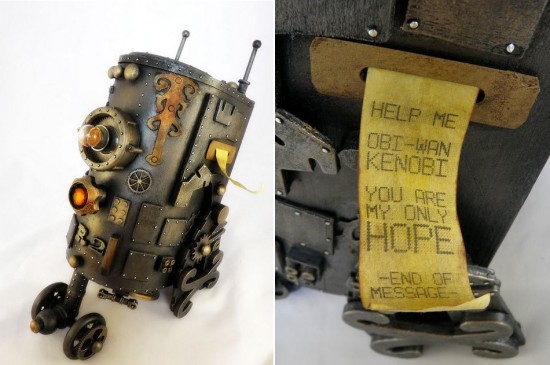 Steampunk R2-D2.
The latest word is that Hulu might not sell after all.
Due to the amount of graphics and images included in Page 2, we have to split this post over a BUNCH of pages. Click the link above to continue the sixth and final page of Page 2.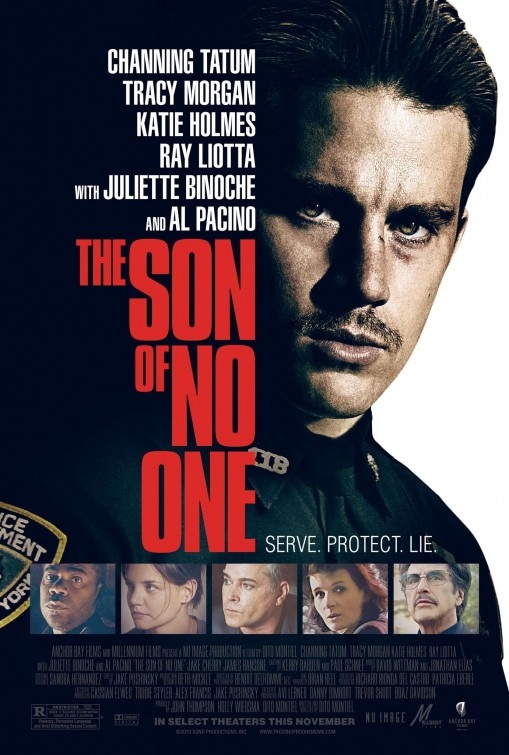 A new poster for The Son of No One.
The Hong Kong Film Archive presents 100 must-see movies.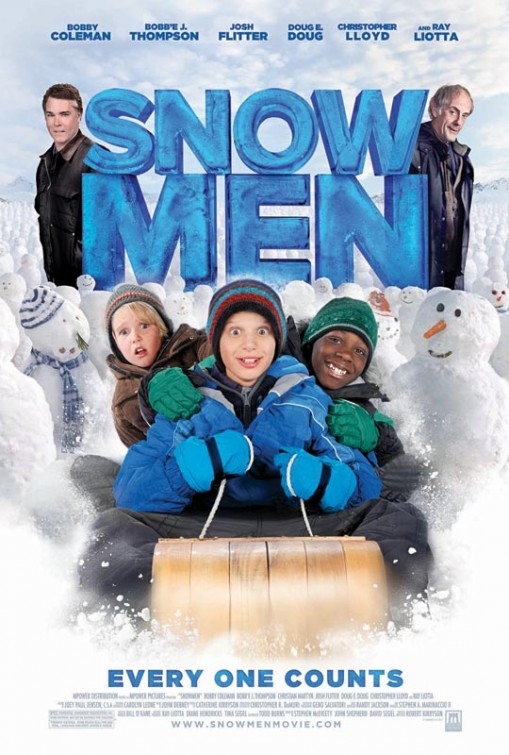 A new poster for Snow Men.
WhatCulture lists 52 Reasons Why Jurassic Park Might Just Be the Greatest Film of all Time
Watch a deleted scene from Bridesmaids.
Nerd Approved lists why you should be watching The Clone Wars.