Cool Stuff: Adam Rabalais' Movie Posters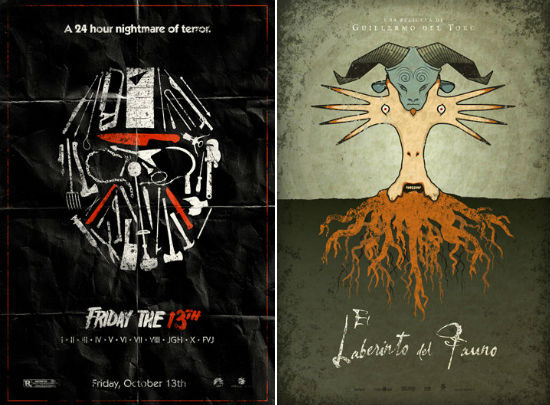 For poster collectors, there's nothing better than finding an artist's work that you love, is affordable and readily available. We're all fans of guys whose work sells out in milliseconds and then resells for hundreds of dollars but when you find someone whose reinterpretations of your favorite movies is both visually interesting, aesthetically pleasing and easily purchased? It's a good day.
Well today is a good day because we're showing you the work of Louisiana resident Adam Rabalais. Rabalais will have this Friday the 13th Teefury shirt on sale Friday September 23 so be on the look out for that but, until then, check out some of his great poster work and find out where to buy it.
For more of Rabalais' work, head over to his Etsy page. To read more about him, head over to his DeviantArt page. Here are just a few of his more recent images.
All of those posters, and a whole bunch more, are currently available in multiple, framable sizes. And just so there's no confusion, all of those images are in frames on walls. The poster does not include all of that space.
What do you think of Rabalais' work?