'Walking Dead' Producer Gale Ann Hurd Developing CIA Series Based On Jeffrey Archer's 'Eleventh Commandment'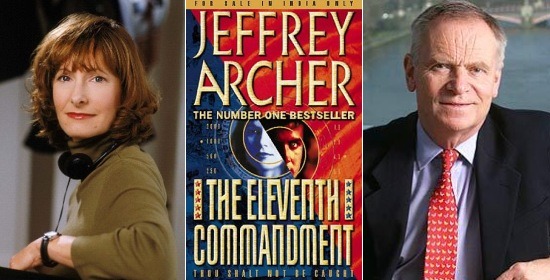 We may receive a commission on purchases made from links.
Brit writer Jeffrey Archer is having quite a month. Hot on the heels of last week's story that Bourne producer Frank Marshall would be developing a spy movie franchise based on Archer's novels A Matter of Honor and Honor Among Thieves comes news that another one of Archer's books — The Eleventh Commandment — is being developed as a thriller television series by The Walking Dead producer Gale Ann Hurd. The story follows CIA assassin Connor Fitzgerald, who finds himself facing off against his own boss, agency chief Helen Dexter. Meanwhile, a ruthless Russian power is plotting to start World War III. Read more after the jump.
Hurd already has plenty of experience developing action-oriented properties under her belt. In addition to The Walking Dead, her credits include the Terminator franchise, Aliens, and the recent Punisher and Hulk movies. She's currently working on the pirate drama Port Royal, with Graham King's (The Departed) GK-TV. "Jeffrey Archer's storytelling is compelling, character driven and perfect for television — full of fast-paced, high-stakes danger," said Hurd in a statement.
Here's the synopsis for The Eleventh Commandment from Amazon:
The Eleventh Commandment.
Connor Fitzgerald is a professional's professional. Holder of the Medal of Honor. Devoted family man. Servant of his country. CIA assassin. Days before his retirement from the Company, Fitzgerald comes face to face with an enemy who, for the first time, even he cannot handle–his own boss, Helen Dexter, Director of the CIA.
Thou Shalt Not Be Caught.
But Dexter's stranglehold on the agency is threatened by a power greater than her own, and her only hope is to destroy Fitzgerald. Meanwhile, on the other side of the world, a new threat to national security is emerging: a ruthless hardline Russian president who is determined to force a military confrontation between the two superpowers. It's up to the intrepid Fitzgerald to pull off his most daring mission yet — save the world and his own life.
Discuss: Sorry that the Archer in this story is not Sterling Archer. On another note, are we tired of spy thrillers yet?