Warren Beatty's Howard Hughes Film Moves From Paramount To New Regency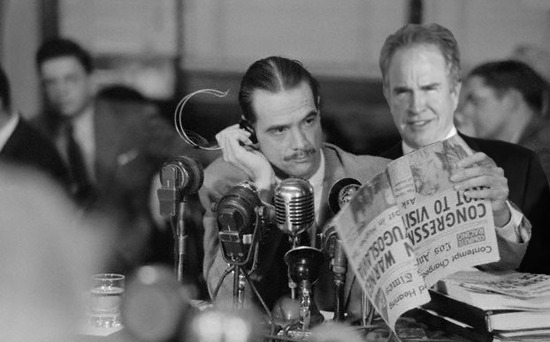 Warren Beatty's return to acting and directing is no small thing, especially since he has chosen to tackle Howard Hughes as the subject of his next film. The currently untitled project will star Beatty, who also wrote, and is reportedly about "an affair [Hughes] had with a young woman in the later years of his life." While Paramount's Brad Grey had talked about the film as an exciting project, things have evidently changed, as Warren Beatty tells The Wrap that the film is now at New Regency, which has a distribution deal with Fox.
We don't know the reasons for the move, and for that matter we know about as much about the project as we typically do a new Terrence Malick movie: no plot has been released beyond the above description, and there is no firm casting. (Rooney Mara may be in it; Jack Nicholson, Alec Baldwin, Shia LaBeouf, Evan Rachel Wood, and Annette Bening have all been mentioned for roles.)
For those who've been hoping to see Christopher Nolan's Howard Hughes film — something the Batman director has discussed more than once — this lateral move between companies for Beatty's film probably doesn't help your chances. Sorry about that. Still, we'll keep an eye on this one because Beatty remains a Hollywood giant, and Howard Hughes has a history with more than enough stories and weirdness for multiple films. The Aviator only scratched the surface.