Paramount Realizes Oscars Are Huge Commercial For Eddie Murphy, Moves 'A Thousand Words' To March 2012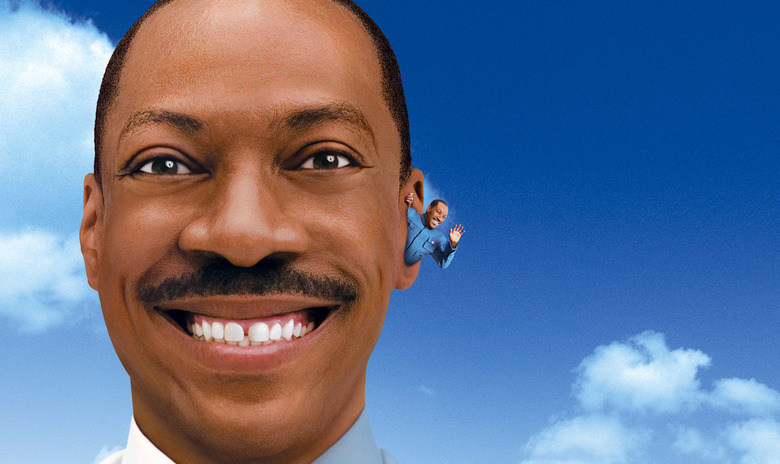 This spring we heard that the long-shelved Eddie Murphy dramedy A Thousand Words would finally see release in January 2012. Shot in 2008 under the direction of Brian Robbins (Norbit, Meet Dave), the film has Eddie Murphy playing a guy with only 1000 words left to speak before he dies.
When the release window was announced in April I asked, "will that stick?" Turns out it won't, but there's a pretty good reason. Eddie Murphy will now host the Oscars in February, and Paramount has realized that could be a better free publicity bump than A Thousand Words could ever hope for. So the studio has moved the film to March 2012.
Deadline says A Thousand Words will now open on March 23, 2012.
I'm still curious about the film, even though test screening audiences have reportedly savaged it over the years. Reshoots have taken place, and while I don't expect them to save the film, the basic premise is good enough that I want to see if it is really botched as badly as the prevailing negative opinion of the movie suggests.