Fox Considering An All-'Simpsons' TV Channel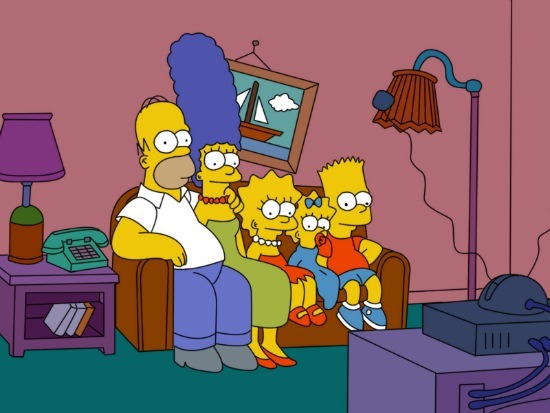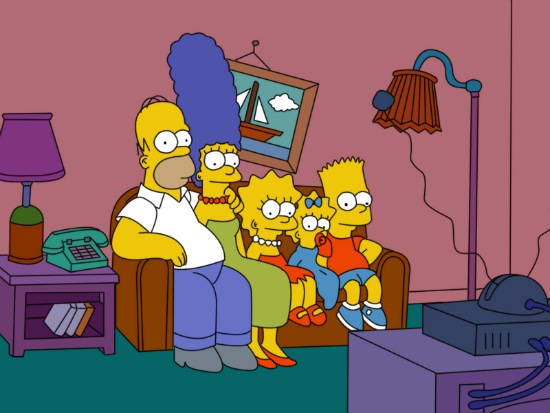 Where can The Simpsons, television's longest-running American prime time, scripted series, go from here? If Fox executives have their way, everyone's favorite yellow family might get their own TV channel. At a recent media conference, News Corp.'s Chief Operating Officer Chase Carey said the company is looking for ways to increase revenue from the long running show and said an all-Simpsons channel has been discussed. Read more after the jump.
Slice of Sci-Fi alerted us to this surprising, but fairly logical, turn of events. Carey was at the Bank of America Merrill Lynch Media Communications & Entertainment Conference in Beverly Hills and said The Simpsons, well on its way to 500 episodes as its 23rd season is about to kick off, shows "no signs of slowing down." However, there's only so much money to be made from merchandising, syndicated repeats and DVD sales after 20 plus years.
Carey said there have been a "number of meetings" to determine how to capitalize on its library of episodes of The Simpsons and he mentioned a digital channel featuring nothing but Homer and the gang as being a possibility. Carey said it is incumbent on the company to take advantage of a show that is "unique in television with a volume, too, that is unprecedented."
If this does happen, however, it wouldn't be for several years. First of all, the show is still on the air for Fox and doing well. Plus, it's wrapped up in long term syndication deals. Fox would have to let all the show's current contracts expire before they could go ahead and program an entire channel without huge legal ramifications.
With the amount of shows The Simpsons currently has, a channel would be pretty spectacular. Let's do some math as if it was actually happening. To keep things simple, let's say The Simpsons ends with its 500th episode. It won't but this is hypothetical. Each episode is 22 minutes long, roughly, meaning there are about 11,000 minutes of show. There are only 1,440 minutes in a day. So, even if the channel ran commercial free, 24-7 (again – hypothetical and impossible) it would take more than a entire week before a repeat aired. Add in commercials and you're looking at almost 11 days without a repeat. Not too shabby.
Would you watch a full time Simpsons channel?