'We Bought A Zoo' Trailer; Cameron Crowe's Latest With Matt Damon, Scarlett Johansson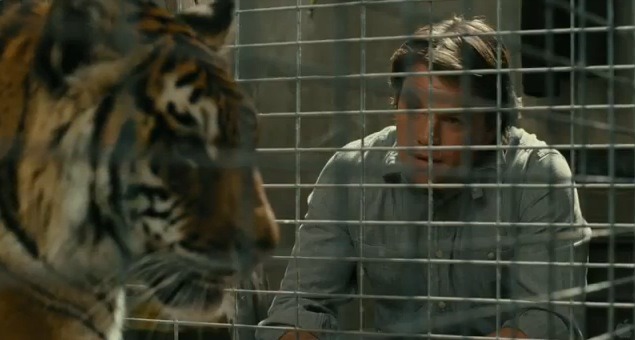 Cameron Crowe might have been MIA for a few years but he's back in full force in 2011 with two documentaries and his latest narrative movie, We Bought A Zoo. The film stars Matt Damon as a single father who decides to move his family to a downtrodden zoo. Based on a true story, We Bought A Zoo also features Scarlett Johansson, Thomas Haden Church, Patrick Fugit, Elle Fanning, John Michael Higgins and more. It's scheduled for release December 23. Check out the first trailer after the jump.
Check out the trailer in HD at Apple or watch the embed below.
You can almost hear the weeping in the theater already, right? Crowe certainly looks like he's going for the heartstrings with this one, complete with the music, the inspirational dialogue, the adorable kids and he even draws on Jerry Maguire with Damon's "I quit" speech.
While this has long been one of my most anticipated films of the year, I must admit, this first trailer didn't blow me away. Everything looks exactly as warm and pleasing as one would expect but the basic story of "Man moves family to zoo, improves life in unexpected ways" seems to be it. Where's the meat? Of course, I trust Cameron Crowe unconditionally and this is just the first trailer but after my first look at the film, I'm not as hooked as I'd hoped I'd be.
What do you think?
Here's the official plot description of the film based on the Benjamin Mee memoir.
This holiday season, acclaimed filmmaker Cameron Crowe (Jerry Maguire, Almost Famous) directs an amazing and true story about a single dad who decides his family needs a fresh start, so he and his two children move to the most unlikely of places: a zoo. With the help of an eclectic staff, and with many misadventures along the way, the family works to return the dilapidated zoo to its former wonder and glory.