Fox Developing Show Based On DC's Supernatural Noir 'The Spectre'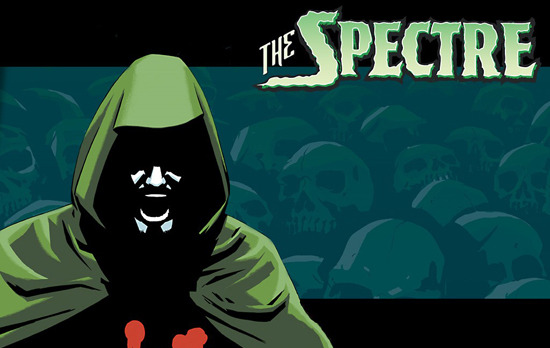 DC is really starting to farm out characters to television. Hopefully some of these new ones will have more luck than NBC's Wonder Woman. There's the recent Human Target series on Fox, and Deadman, which is being developed for the CW. And now there is The Spectre, a character with some superficial similarities to Deadman, being developed for Fox.
Deadline says that Brandon Camp will write and exec produce; he created Fox's John Doe in 2002. All the project has is a script from Fox at this point. Warner Bros. TV is producing with the company run by Gran Torino producer Bill Gerber.
So who (or what) is The Spectre? He's a second-stringer (or, more graciously, supporting character and occasional leading man) that has been part of the DC universe since the '40s, when he was created by Jerry Siegel.
In life he was a cop, Jim Corrigan, but after being murdered he's stuck in a post-death limbo, from which he seeks vengeance against his own killers (see where R.I.P.D. got its ideas?) and eventually against other evil men.
Over the decades the character has been a supernatural crusader; a member of the Justice Society of America (the first superhero team); a massively-powered, nearly omnipotent force; an excessively aggressive righter of wrongs; and an embodiment of God's anger towards human evil. The ghostly aspect of the Spectre even became tied to Green Lantern Hal Jordan at one point.
So what version will the show focus on? Likely something close to the original '40s version — a tough, vindictive murdered cop who becomes a supernatural crusader. But there's room here for a lot of different material, if the show takes off.
YouTube has this non-embeddable clip from the DC Showcase short featuring The Spectre, in which Gary Cole voiced the character. Might give you a bit of an idea of what to expect.