Roland Emmerich Passed On 'Asteroids,' Making 'Singularity' Next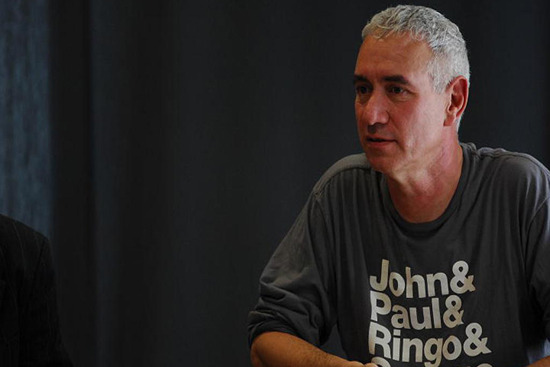 Good news: Roland Emmerich passed on a big sci-fi project. But there's no news here about the director deciding not to do an adaptation of Isaac Asimov's classic sci-fi novel series Foundation, alas. Instead he has passed on the sci-fi film for which is is exceptionally well-suited: a big-screen story inspired by Atari's game Asteroids.
Emmerich was linked to Asteroids last year, but now as he promotes his Shakespeare conspiracy film Anonymous (which is actually garnering no small praise at TIFF) the director says he decided to skip the Atari film in favor of making Singularity, a sci-fi film picked up by Sony earlier this year, and about which we know relatively little.
Emmerich told Collider that he isn't attached to Asteroids:
I was very honored that they wanted to have me as a director, and I kind of liked the script very much, but at that time I was writing with my writing partner Harold Kloser a new script called Singularity and I opted for that.
...we're in pre-production and we probably will shoot end of March as it looks right now, and it takes place in the future 40 years from now. It's like kind of this moment where computer technology is so advanced that we kind of—It's the danger of losing control.
All we knew about Singularity before was from earlier this year, when the director said, "I want to make a movie that's very different from other science-fiction movies and I don't want to have the burden of too big a budget." Emmerich also calls Singularity a different film, saying "I just want to stay a little bit away from disaster because I kind of think I did it enough." That's not a bad thing, actually. And since we expect Foundation to be a disaster, perhaps he can shy away from that, too? Or is that crack just too easy?