'Point Break' Reboot Goes Into Motion At Alcon Entertainment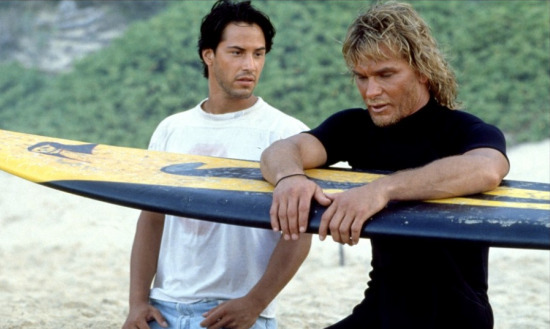 MGM isn't the only company getting remake happy. While that financially revitalized studio is focusing primarily on remakes, smaller company Alcon Entertainment is starting to do the same. The company made news when it announced a rights purchase for a prequel or sequel to Blade Runner, which Ridley Scott eventually signed to direct.
Now Alcon is planning to reboot Kathryn Bigelow's 1991 action film Point Break.
A press release went out this evening announcing that the company has had the rights for some short time (which we knew) and that now a Kurt Wimmer screenplay is pushing the project forward. The release says,
The new version is set in the world of international extreme sports,and like the original involves an undercover FBI agent infiltrating a criminal ring, but plot points beyond that have not been revealed by the filmmakers.