Four New 'Real Steel' Posters And Viral Clip Come Online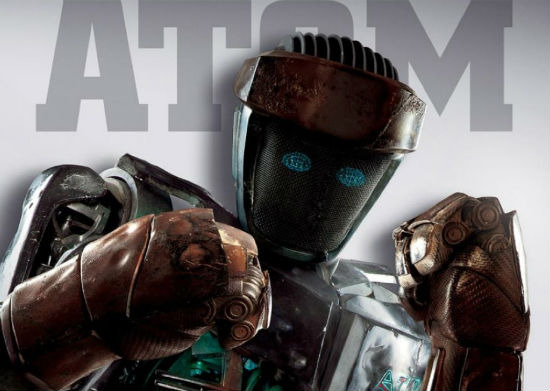 If you're into movies about fighting, the currently in-theaters Warrior is well-worth your time and money. But if movies about fighting robots are more your speed, you only have a few more weeks to wait until Real Steel finally hits the big screen. Hugh Jackman stars in the Shawn Levy's action film about a future where human boxers have been replaced by robots. Jackman plays a past-his-prime fighter who gets back into the game when he and his estranged son find and train a new robot for competition. It's scheduled for release in regular theaters and IMAX on October 7 and you can get a great look at a bunch of those robots on some new posters and a viral clip. Check them out after the jump.
Thanks to Coming Soon for these bus shelter posters featuring four of the more prominent robots in the film.
We were also alerted to a new website called Underwrold Overthrow where you can see a clip of Midas beating up Noisy Boy.
Here's the plot description of Real Steel. You know I'm stoked:
A gritty, white-knuckle, action ride set in the near-future, where the sport of boxing has gone hi-tech, Real Steel stars Jackman as Charlie Kenton, a washed-up fighter who lost his chance at a title when 2000-pound, 8-foot-tall steel robots took over the ring. Now nothing but a small-time promoter, Charlie earns just enough money piecing together low-end bots from scrap metal to get from one underground boxing venue to the next. When Charlie hits rock bottom, he reluctantly teams up with his estranged son Max (Goyo) to build and train a championship contender. As the stakes in the brutal, no-holds-barred arena are raised, Charlie and Max, against all odds, get one last shot at a comeback.