Paramount Makes 'Flight' Official; Robert Zemeckis Directs Denzel Washington Starting In October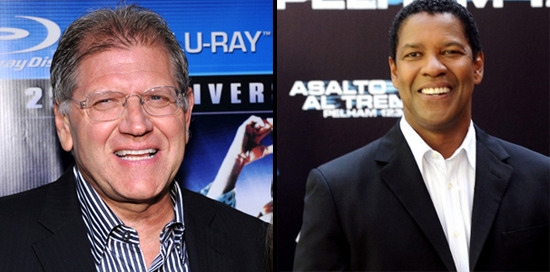 Briefly: When Germain last covered the possible film Flight, which has been looking like Robert Zemeckis' return to live-action with Denzel Washington starring, he noted that nothing is really a sure thing until cameras start to roll. But the next closest thing is a studio press release announcing a film. That's what we've got now, as Paramount has made plans for Flight official. The release, with official story info, is below. Sadly there are no new names added to the cast, but since the film is set to shoot next month in Atlanta we'll have more names soon.
DENZEL WASHINGTON TO STAR IN "FLIGHT" FOR DIRECTOR ROBERT ZEMECKIS AND PARAMOUNT PICTURES
HOLLYWOOD, CA (September 9, 2011) – Paramount Pictures announced today that Academy Award ® winner Denzel Washington will star, and Academy Award ® winning director Robert Zemeckis will helm, FLIGHT for the studio. Walter Parkes and Laurie MacDonald will produce under the Parkes/MacDonald production banner along with Zemeckis, Steve Starkey, and Jack Rapke under their ImageMovers banner. The movie is set to begin shooting this October in Atlanta, GA.
Written by John Gatins ("Dreamer: Inspired By a True Story," "Real Steel"), FLIGHT tells the redemption story of "Whip" (Washington), a commercial airline pilot who pulls off a heroic feat of flying in a damaged plane, saving 98 lives on a flight carrying 106 people. While the world begs to embrace him as a true American Hero, the everyman struggles with this label as he is forced to hold up to the scrutiny of an investigation that brings into question his behavior the night before the doomed flight.
The project marks first ever teaming of Washington and Zemeckis, while also marking a return to live-action for the director, who previously helmed such hits as "Castaway," "Forest Gump," "Back To The Future," and the live-action & animated classic "Who Framed Roger Rabbit".