Arnold Schwarzenegger Looking At Lead Role In Action Thriller 'Captive'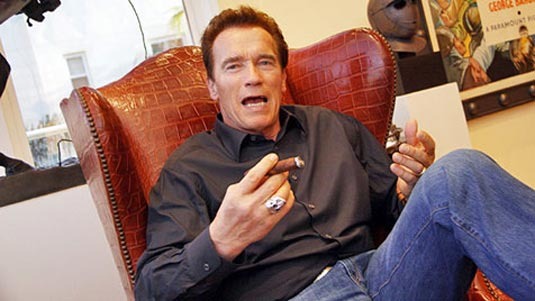 Arnold Schwarzenegger's comeback is really back on track. Seriously. His first stab at a post-politics return to acting was hamstrung by an embarassing and irresponsible paternity situation. But a few months have passed, public ire has shifted to other targets, and Arnie is making appearances on casting sheets once again.
He's got The Last Stand booked already, in which he'll be directed by I Saw the Devil's Kim Jee-woon, with Peter Stormare likely co-starring. There is also the possibility of a fifth Terminator film. Now he's in talks to star in an indie action thriller called Captive.
Deadline says the film has no director set at this point, but it does have a script by Benjamin van der Veen and Kario Salem from a story by Nicolai Fuglsig, who was once planning to direct. Instead he'll exec produce; with Schwarzenegger on board the scope of the film just got a bit bigger.
The story would have Arnie as "an American real estate magnate living in Brazil who is kidnapped and held for ransom.  As he frantically searches for a way out of his armored-truck prison cell hidden in a Sao Paolo landfill, a detective specializing in kidnap and ransom cases works to find him."
So it's a two-hander, and we don't have a name for the detective who acts as Arnie's savior.