Ron Howard Signed To Direct Sorta-Superhero Film '364'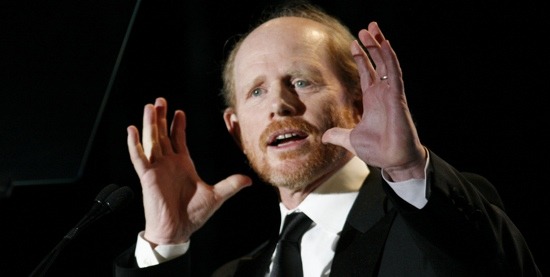 David Guggenheim wrote Safe House for Universal — the film with Ryan Reynolds as an CIA agent transporting dangerous criminal Denzel Washington to a new safe house. Evidently that project, directed by Daniel Espinosa, went well, as Universal has bought into a Guggenheim pitch called 364. The writer brought it to Imagine Entertainment, and it already has Ron Howard attached to direct. This makes the fourth directorial attachment for Howard — that we know about — beyond The Dark Tower and Rush, which shoots in earnest soon. And this one is a superhero movie. Kind of.Deadline reports that the pitch is about "the number of days in a year that a normal guy spends each year figuring out the heroic deeds he will perform on the one day each year that he has super powers." (Hence the title 364.) Cute idea, sure, but we don't have much info on how the story would actually play out.
Ron Howard also has the looming possibility of adapting Stephen King's The Dark Tower, as well as attachments to a live-action Spy Vs. Spy film, the 'Bourne meets Tolkien' film Amnesty, and an adaptation of Jon Krakauer's book Under the Banner of Heaven. No clues as to which he's likely do do after Rush, given that we don't know if a studio other than Universal has expressed real interest in The Dark Tower.
David Guggenheim, meanwhile, is an interesting story, because he'd been an editor at US Weekly before selling the Safe House script. That turned him into a hot commodity, and he set up other projects (Santiago at Fox, Puzzle Palace at Summit and Medallion, now in post-production with Millennium/Nu Image) before getting 364 together recently. Trouble is, we have no idea if he's any good, because we've seen nothing from Safe House so far. So fingers crossed that he's more than a flash in the pan name.