'Mission: Impossible - Ghost Protocol' Poster Further Exploits A Hooded Tom Cruise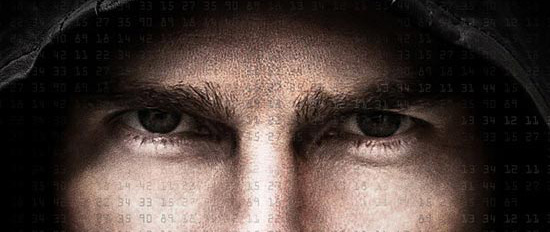 One of the first official promo shots we saw from Brad Bird's Mission: impossible – Ghost Protocol was a shot of Tom Cruise looking sultry, serious and rather Marshall Mathers-esque in a grey hoodie jacket. Now the first one-sheet for the film is out, and it recycles that image, with the recognizable Mission: Impossible burning fuse superimposed at the bottom.
The film comes out this December, which has been an easy fact to forget — for some reason I keep thinking of MI4 as a 2012 film. So that means we get a new Brad Bird film this year, and his first live-action project to boot. And that's enough to overcome any doubts I have based on the simple fact of this being a third sequel to Brian DePalma's redo of the classic TV series. Plus, we'll get to see Jeremy Renner, Simon Pegg, Ving Rhames and Paula Patton do their work alongside Cruise. Revisit the Ghost Protocol trailer here if you've missed it to date.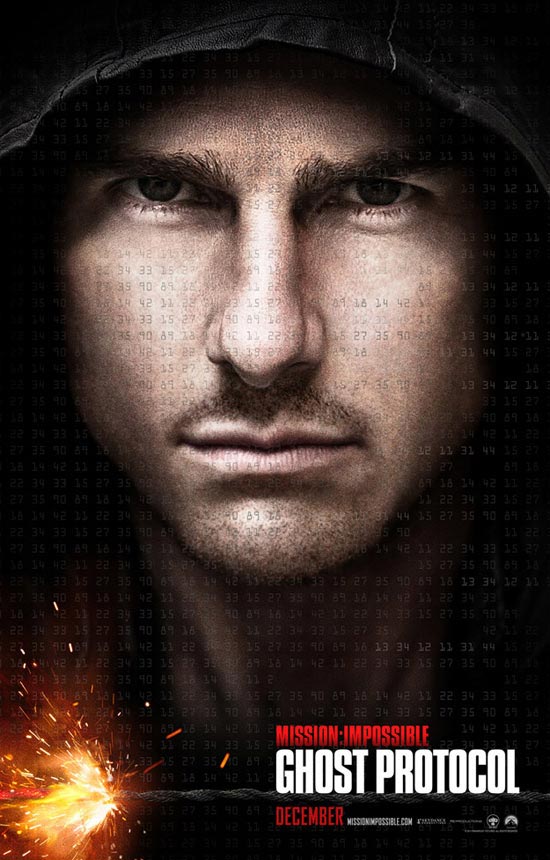 Burn this synopsis after reading:
The IMF is shut down when it's implicated in a global terrorist bombing plot. Ghost Protocol is initiated and Ethan Hunt and his rogue new team must go undercover to clear their organization's name. No help, no contact, off the grid. You have never seen a mission grittier and more intense than this.
Mission: Impossible – Ghsot Protocol opens on December 21 2011. [Yahoo]