Terrence Malick Eyes Relative Newcomer Haley Bennett As Co-Star Of Untitled Christian Bale Film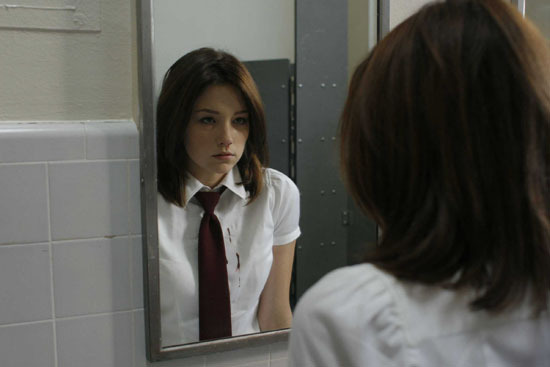 When Terrence Malick chose Jessica Chastain years ago to be the female lead in The Tree of Life she was all but unknown; now she seems to be everywhere, and is garnering great praise for her performances in Malick's movie, The Debt and (at the Venice film fest) Wilde Salome. Malick employed the same canny eye for casting with his first feature, Badlands, when he chose Sissy Spacek to star.
So when the director picks a relative unknown to star in his as-yet untitled film that will star Christian Bale, we should all take notice. The actress in question is Haley Bennett (Marley & Me, The Haunting of Molly Hartley), said to be the frontrunner for a role that has drawn no small amount of interest.
She's not signed yet, but looks like the winner for the role. Rooney Mara, Clemence Poesy and Mia Wasikowska were all previously mentioned as being in contention for the part.
As is typical for Malick, we know next to nothing about the film other than the involvement of Bale and the fact that it is likely to shoot next summer. The film is supposedly a romance with a small cast, But this will make four possible Malick films in just a couple of years — a positive explosion of effort for the notoriously slow director. He's currently in post-production on an untitled romance with Ben Affleck and Rachel McAdams and he is reportedly still making the long-rumored Voyage of Time. [Variety]