'Journey To The Center Of The Earth' Director Takes Over Brendan Fraser's 'William Tell 3D'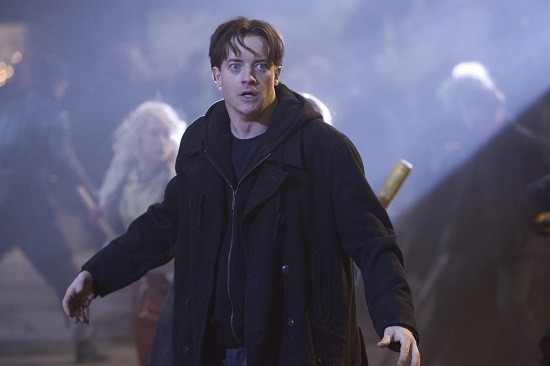 Back in May, we heard that Brendan Fraser would play William Tell in a 3D film to be directed by Doctor Who veteran Nick Hurran. The movie is still moving forward, but one thing has changed: Hurran will no longer direct. Instead, Eric Brevig, who directed Fraser in Journey to the Center of the Earth 3D, will helm William Tell 3D, the film that is planned to shoot in the styles of — what else? — Pirates of the Caribbean and Guy Ritchie's Sherlock Holmes.
Here's the official synopsis via Archlight Films:
In an age of oppression and tyranny, Tell (Fraser) is forced to rise up against those who threaten his lands and family. The governor of Switzerland lies dying, and Austrian Hermann Gessler is waiting to take his place. Try as he might, Tell cannot keep himself out of the conflict that ensues, and soon finds his own wife and children embroiled in it. Refusing to bow to a tyrant, he is forced to shoot an apple off the head of his own son – and then he swears revenge. It is the inspiration of a nation, and the stuff of legend.
When originally announced Anna Paquin and Til Schweiger were being pursued for other roles (Tell's wife and Hermann Gessler) but there is no mention of them on the company's site at this point.
For a bit more detail, here's the rundown as revealed a few months ago:
In the legend, Tell just can't leave well enough alone.  The local potentate of the Hapsburg monarch, Hermann Gessler forces Tell to shoot the apple because he refused to bow before Gessler's hat, erected in a town square.  Tell succeeds in cleanly (and safely) cleaving the fruit and wins his and his son's freedom.  But Gessler asks Tell why he had two arrows is his quiver, and Tell replies he was going to shoot Gessler with the second if he'd missed.  Tell's defiance of Gessler ignited an uprising against the Austrian government which led to the formation of Switzerland.   If confirmed, Paquin will play Zora, Tell's wife and Schweiger will play Gessler.