'The Thing' Clip: Exploding Ice And An Amped-Up Alien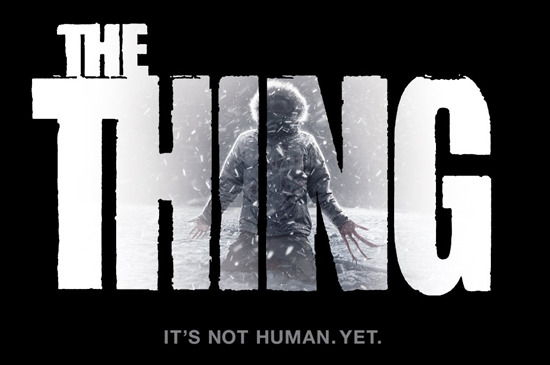 Universal is going to release The Thing, the Matthijs van Heijningen Jr.-directed prequel to John Carpenter's The Thing, on October 14. But the film has had a fairly low profile so far, with only a few photos,
a teaser poster and one teaser trailer
released.
Today a clip has gone online. It doesn't show much of the creature effects, which are the chief subject of speculation amongst fans of Carpenter's film. It does, however, show the first emergence of the title creature from a block of ice, and in so doing suggests a few things about the movie. Check it out below.
This brief scene features the giant block of ice seen in the Carpenter movie, from which the title creature was apparently carved. But in this clip you'll see that it wasn't exactly extracted from the ice by human hands.
So that's Adewale Akinnuoye-Agbaje checking out the block of ice, and Joel Edgerton showing up for the brief buzz scare. That's the first factor I'm not much a fan of; the other is the explosive way the creature breaks out of the ice. If it has been frozen, how is it able to muster that much energy? And if that small reveal is such a big loud explosion, what will the bigger setpieces be like? I'm afraid of a Michael Bay-style decibel level in those scenes, when the horror might be a lot more effective as a quiet thing.
I'm not quite siding with
in predicting terrible things from the film based on this clip, but I definitely would have liked to see a clip that augured a better outcome than this one does.
[MTV]