Casting Bits: Peter Stormare Joins Arnold Schwarzenegger In 'The Last Stand;' Anthony Hopkins In 'Solace;' More Confirmed For 'The Expendables 2'?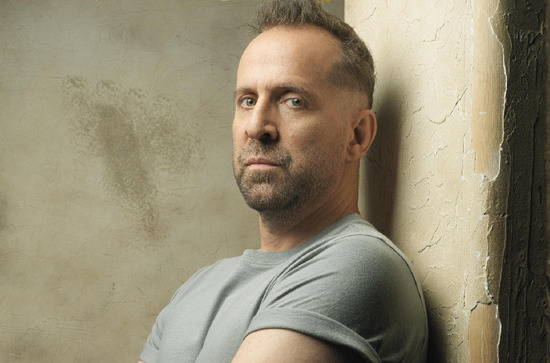 It's an action/thriller casting break this evening, featuring the return of some classic actors to familiar old stomping grounds. So after the break you'll find:
Peter Stormare is a bad guy in Arniold Schwarzenegger's The Last Stand,
Anthony Hopkins will hunt a serial killer in Solace,
and Chuck Norris, Jean-Claude Van Damme and John Travolta may be confirmed for The Expendables 2.
The first supporting actor for Kim Jee-woon's film The Last Stand, which will be one of Arnold Schwarzenegger's real returns to action, has been set. Peter Stormare is in talks to play "Burrell, a seasoned war veteran who carries out the main villain's orders and leads an eight-man crew in taking on Schwarzenegger and his fellow officers."
In other words, we've got a prime scenery chewer to stand up against the giant action ham Schwarzenegger, and it could be a perfect pairing. Arnie plays a small-town sheriff who chases a drug cartel leader headed for the Mexican border. Without having read the script (by Andrew Knauer, revised by Jeffrey Nachmanoff and George Nolfi) I wonder if the movie is as much of an extended chase scene as the basic synopsis makes it sound. With Kim directing, I'm definitely keeping an eye out for this more than for anything else Arnie is likely to do soon. [Variety]
Anthony Hopkins is going back to serial killer stories with the film Solace, a New Line film about "a former doctor with psychic abilities who works for the FBI and is drawn into a unique serial killer case that pits him against a formidable foe." Sounds like Dean Koontz meets James Patterson.
The script originated with Sean Bailey and Ted Griffin; James Vanderbilt (Zodiac) rewrote that and then Peter Morgan stepped in to write the current draft. The film is scheduled to shoot next year, though there is no director attached at this point. [Variety]
Finally, via the LA Times comes seeming confirmation that Chuck Norris, John Travolta and Jean-Claude Van Damme will be in The Expendables 2. The paper runs an article that explains the plan to shoot the film in Bulgaria, and mentions in passing that the film, which starts shooting at an old studio in the country on Sept 19, will feature those three actors. We don't know if that's info straight from the studio or from the same reports that have pinned the actors to the film for the past week, however.