'The Big Year' Trailer And Poster; Starring Steve Martin, Jack Black And Owen Wilson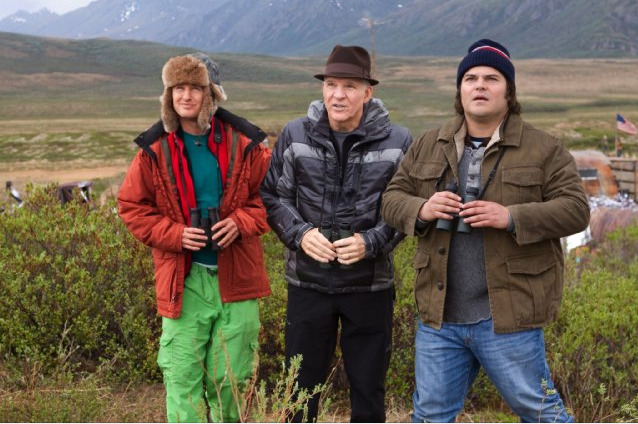 That bird watching movie now has a trailer and apparently it's about more than just bird watching. The Big Year stars Steve Martin, Jack Black and Owen Wilson as three friends who decide to take a year off from the lives and do the things they've always wanted to do. Which includes, but is not limited to, bird watching. Directed by David Frankel (The Devil Wears Prada) the comedy opens October 14. Check out the first trailer and poster after the jump.Thanks to Apple for the trailer. Head there to watch it in high definition or check out this embed.
Here's the official plot description for the film which also stars Brian Dennehy, Rashida Jones, Rosamund Pike and Dianne Wiest:
Steve Martin, Jack Black and Owen Wilson are at a crossroads — one is experiencing a mid-life crisis, another a late-life crisis, and the third, a far from ordinary no-life crisis. From David Frankel, the director of The Devil Wears Prada and Marley & Me, comes a sophisticated comedy about three friendly rivals who, tired of being ruled by obligations and responsibilities, dedicate a year of their lives to following their dreams. Their big year takes them on a cross-country journey of wild and life-changing adventures.
And here's the poster.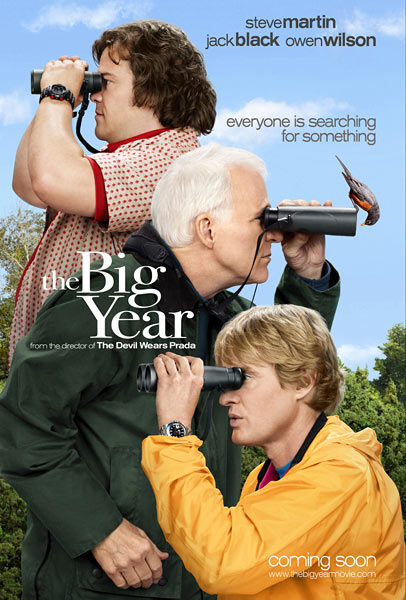 As much as I'm a fan of each of these three actors, the movie kind of looks like an emasculated version of The Bucket List with more broad comedy. There's probably a great big heart in there somewhere but when you can sum up each character in a four word phrase, it probably doesn't fare well that they'll be interesting or round. Plus the fact that three "friends" would leave each other in places for a week and crash each others cars seems comically forced.
What do you think of this trailer? Did it seem funny to you or are you excited to see the movie?