Cool Stuff: Sidney Lumet Art Exhibit In Denver, Colorado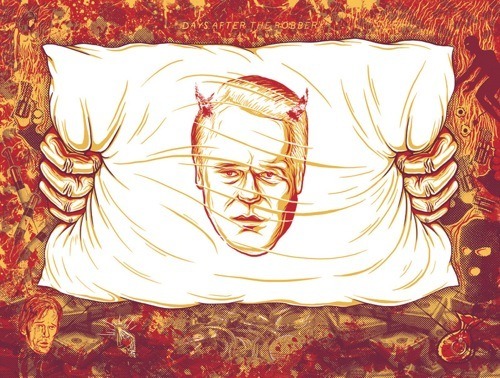 Filmmakers like Wes Anderson, Quentin Tarantino, Wes Craven, Edgar Wright and Steven Spielberg have made films that are so beloved, the fact we see fan art from them is expected. Then there's a whole other class of filmmaker who make amazing, but maybe not geek-centric, movies who regularly get the shaft. Thanks to one Denver, Colorado gallery, we can cross a name off the list.
This Friday September 9 Laundry on Lawrence is hosting a show called The Machines Are Winning: A Tribute To Sidney Lumet which features 17 artists interpreting the work of the amazing director of films like Network, 12 Angry Men, Dog Day Afternoon, Serpico, Fail Safe, Before the Devil Knows You're Dead and more. Check out some of the images after the jump.
A huge thanks to OMG Posters for the heads up on this exhibit which takes place from 7-11 p.m. September 9 at Laundry on Lawrence, 2701 Lawrence St., Denver, CO.
Just a few short months after we lost the great Lumet, it's pretty fantastic to see his work memorialized in such a clever and exciting way. The movies rule and so does he. I hope this starts a new trend.
If any of the art is still available after the show on Friday night, it'll go on sale at Kingdom of Nonsense on Saturday.