New Poster: A Clever Image For Jason Reitman's Dark Comedy 'Young Adult'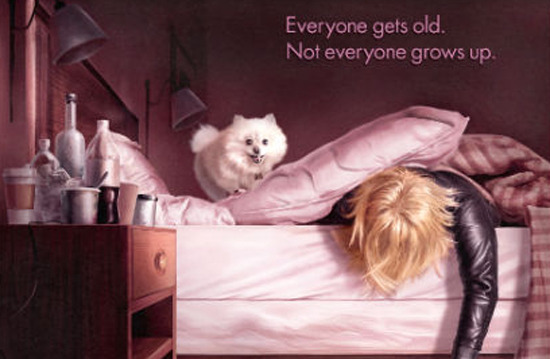 It's too bad that Sony, David Fincher and The Girl With the Dragon Tattoo have already locked down the 'feel-bad movie of Christmas' tagline, because it looks like Jason Reitman's fourth film Young Adult might be a contender for that title.
The movie, scripted by Juno writer Diablo Cody, is a dark comedy about an alcoholic youth-lit author (Charlize Theron) who returns to her hometown to chase her now-married high school flame, played by Patrick Wilson. The one-sheet for the movie has just hit, and it looks like something that could be snuck onto a middle-school bookshelf alongside old Judy Blume books. With that portrait of a passed-out Theron, the youth-lit derived poster is in the running for most inspired design of 2011. Check it out in full below.
Young Adult bypassed the festival circuit this fall, possibly in order to try and build some awards momentum later in the game. Recall that Oscar talk started for Reitman's last film, Up in the Air, when it premiered at Telluride, but by the time the awards rolled around months later other films had eclipsed its glow. So Young Adult will bow in December, the better to have a real crack at earning audience attention, and to hopefully stay fresh in Academy voters' minds when the ballots go out.
Thanks to THR for the poster debut.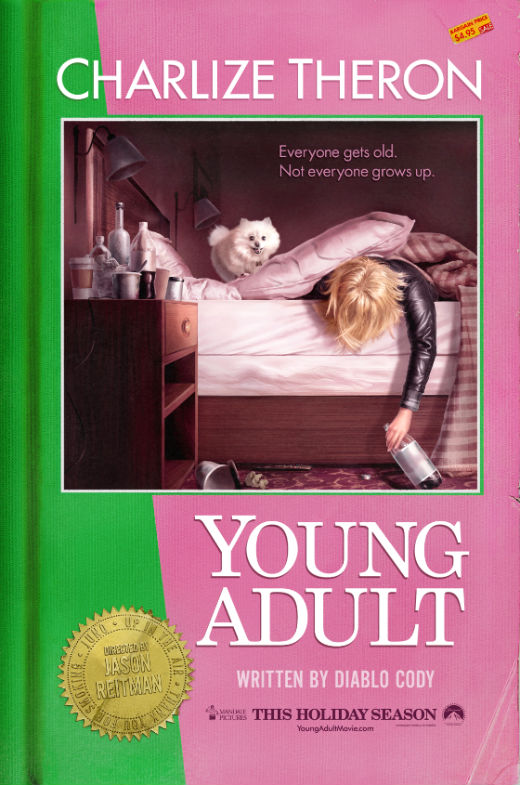 Official synopsis:
Academy Award® winner Charlize Theron plays Mavis Gary, a writer of teen literature who returns to her small hometown to relive her glory days and attempt to reclaim her happily married high school sweetheart (Patrick Wilson). When returning home proves more difficult than she thought, Mavis forms an unusual bond with a former classmate (Patton Oswalt) who hasn't quite gotten over high school, either.