Superhero Bits: Hulk, The Avengers, Catwoman, X-Men, Walking Dead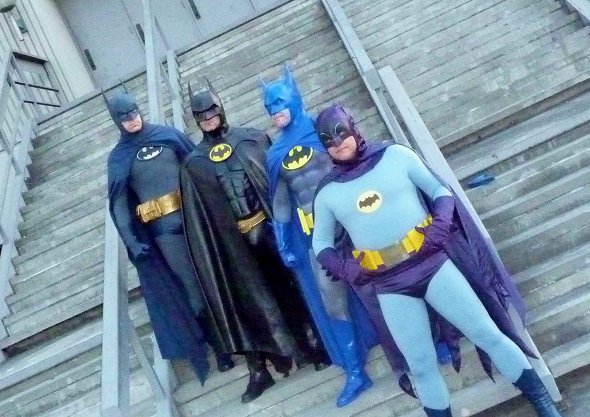 Which character is Guillermo Del Toro thinking will make a good villain for his Hulk TV show? What have we learned about the bad guys in The Avengers? Is there a cooler looking X-Men: First Class Blu-ray case out there? Who made the best comic book arcade game of all time? What are the most ridiculous comic book movie moments of all time? Are scientists evolving an immunity to x-rays? Read about all of this and more in today's Superhero Bits.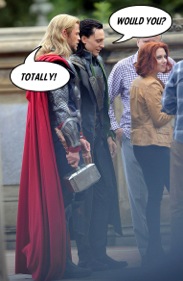 /Film read Joshua L noticed that Loki and Thor had their eyes on something on the set of The Avengers and decided to caption it.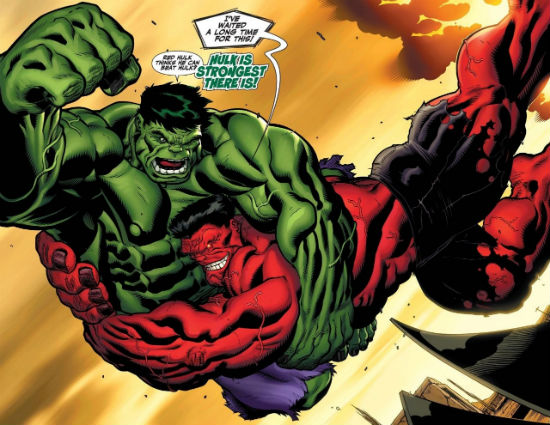 Comic Vine (via Comic Book Movie) has posted a rumor that Guillermo Del Toro is attempting to make the Red Hulk the villain in the new Hulk TV show that goes to pilot next season. Read more at the above links.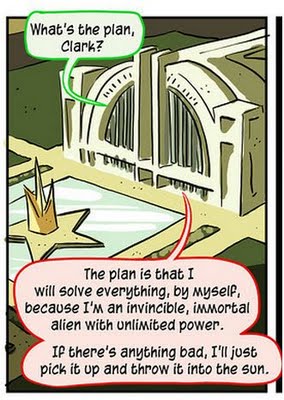 The problem with the Justice League is that Superman is so powerful, he really doesn't need much help, as shown in this Penny Arcade comic.
Geekologie has a fascinating article that could be the beginning of human mutation. Apparently, doctors who frequently work with X-rays are developing a defense to them on a cellular level.
"I'm the Juggernaut, bitch!" It's one of many ridiculous comic book movie moments and Laser Cola has come up with the ten MOST ridiculous. This one just barely cracks the top five. Can you guess number one?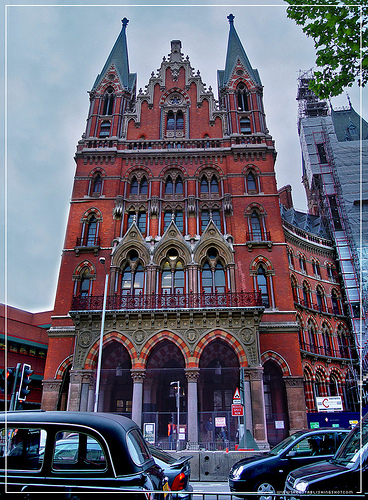 The Establishing Shot has written an interesting column about St Pancras Chambers which Christopher Nolan chose as Arkham Asylum in Batman Begins. There are more photos and info above.
In Los Angeles earlier this week, Superman caught a Superman thief. Bleeding Cool has the details.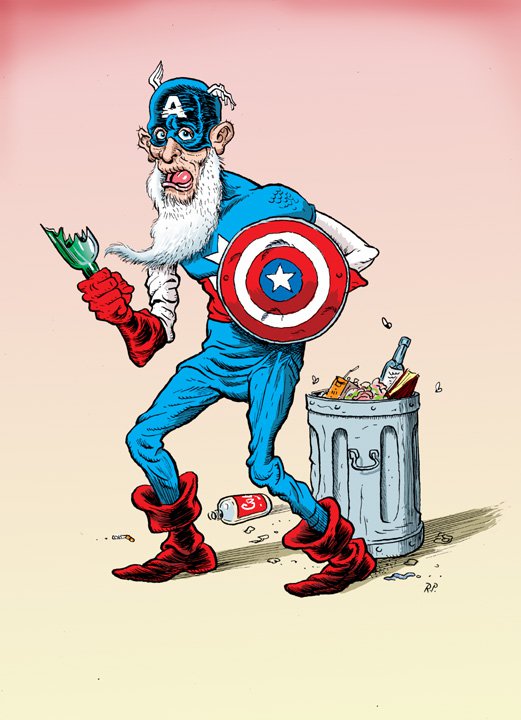 Laughing Squid has posted a gross set of pictures created by Rick Parker called Sidewalk Superheroes. That's just one of them above.Joss Whedon commented to Total Film Magazine (via CBM) about balancing the screen time for all the characters in The Avengers:
I think the whole point of a team movie is to explain why every member is there, so it's about getting those moments for each character. I think we end up identifying with Steve Rogers, he's our intro into the modern world – because he's only recently joined it. Sometimes we refer to him as Luke Skywalker... but obviously a lot less whiny.
Due to the amount of graphics and images included in Superhero Bits, we have to split this post over TWO pages. Click the link above to continue to the second page of Superhero Bits.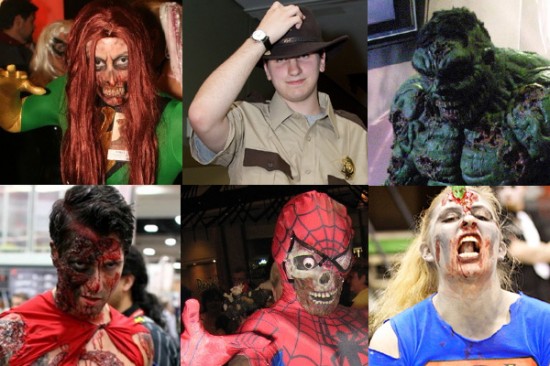 Gamma Squad has a new gallery of cosplay all themed around zombies, specifically, The Walking Dead.Julie Newmar, the actress who played Catwoman on the original Batman TV show, spoke to the Los Angeles Times Hero Complex about the differences between her character and the people who've played it since:
This is what I get from people when they talk to me about the original Catwoman and compare it to the latter ones," Newmar said. "I think people prefer the more humorous one, the lighter one. People seem to complain that the recent ones are too dark in spirit. But that's what reflects what's going on. That's what film and acting and everything is. ... I don't envy someone that has to play Batman or Catwoman today. It was a heck of a lot more fun when Adam West and I did it.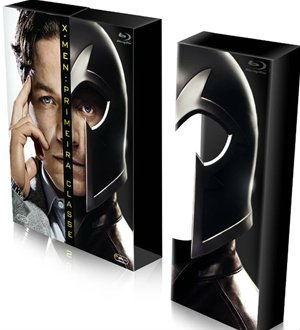 Comic Book Movie found this awesome Brazilian X-Men First Class Blu-ray case. The Magneto helmet slides off the side, obviously.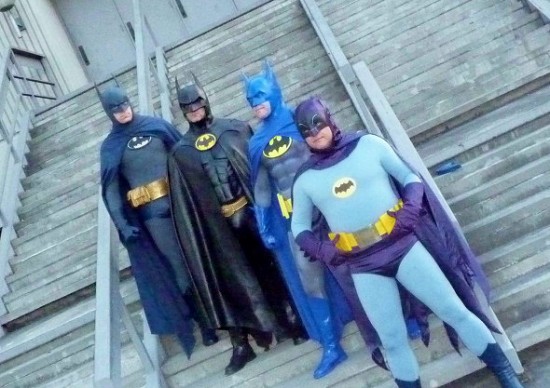 Wonder Con 2011 took place recently and Fashionably Geek posted this cosplay photo of Batman through the generations.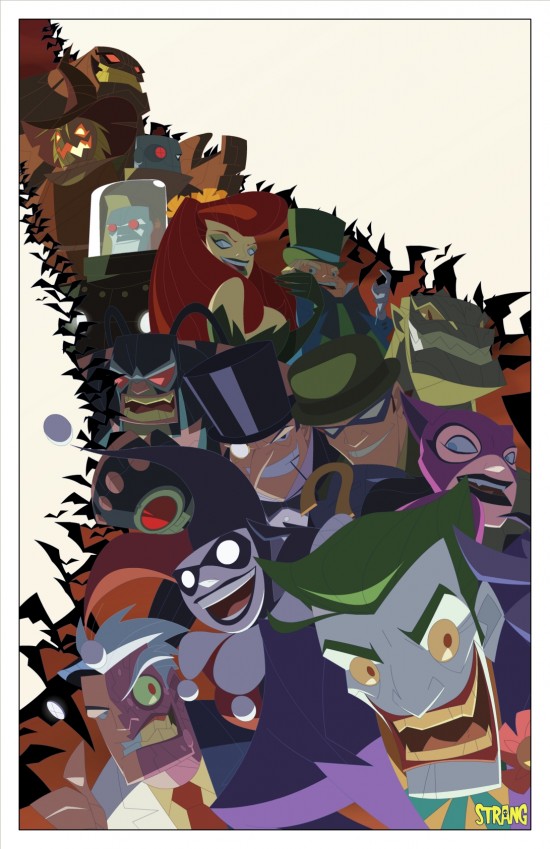 Deviant Artist VonToten (via Geek Tyrant) has done this piece of art of all the Batman villains. It's called We're All Batsy in the Belfry.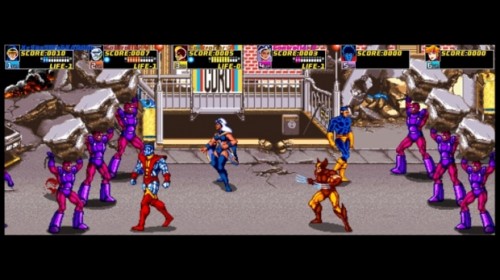 What Culture has attempted to come up with the Top 10 Comic Book Arcade Games. However, the X-Men game (above) is somehow ranked #7. How is that possible?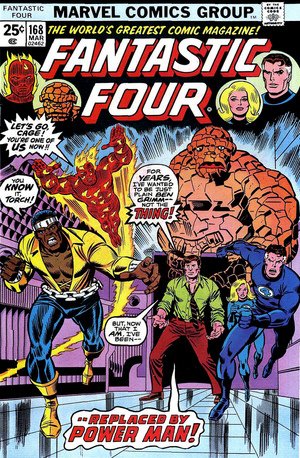 With the new Action Comics being released soon, promising a more vulnerable Superman, io9 has come up with a list of the 8 superheroes whose superpowers have become crappier. One example is the time when The Thing became human again and was replaced by Luke Cage, above.
THE FINAL TWO BITS CONTAIN POSSIBLE SPOILERS FOR THE AVENGERS. YOU'VE BEEN WARNED.

Yesterday, we ran some rumors that a major villain in The Avengers is called Leviathan and now, Comic Book Movie had got their hands on several call sheets, including the one above, that confirm it's a CG creature. The plot thickens.
Clark Gregg did a little musing to Crave Online about what his character, Agent Coulson, has to do in The Avengers:
That's it! I'm taking down the Skrull armada single-handed! I'm just kidding. "Skrull armada single-handed..." No, they're Kree! No, I'm just kidding. Yes, there's definitely new stuff. Much different, new stuff for Agent Coulson to do in this one. You know, it's kind of "all hands on deck" in terms of combating the threat that has shown up. And Joss... Joss is a master at taking what we know about each one of these characters, the superheroes and Agent Coulson, and building on what's already there.