Juno Temple's 'Dark Knight Rises' Role Revealed?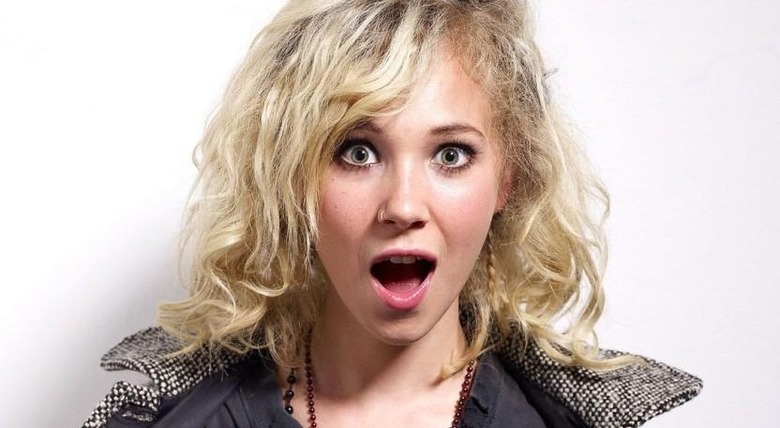 It's been months since Juno Temple joined the cast of Christopher Nolan's The Dark Knight Rises in a role simply described as "a street-smart Gotham girl." Naturally, this immediately led to speculation on who Temple would really be playing — the Frank Miller incarnation of Robin? Catwoman sidekick Holly Robinson? Harley Quinn? An entirely new character? — but nobody actually involved with the production was talking.
Now a recent magazine article has surfaced that seems to put the rumors to rest — maybe. Read more after the jump.
Then there's the big one-The Dark Knight Rises, where Temple plays "street smart Gotham gal" Holly Robinson. Speculation has it that her Holly is the young prostitute first seen in Frank Miller's Batman: Year One, and that she may be the sidekick to Anne Hathaway's Catwoman.
Temple, for her part, says:
I can't talk about that. But I think it's going to be [frick]ing unbelievable. [Nolan] is awesome! There's something really gentlemanly about him. He's got an insane, incredible vision going on. Just getting the opportunity to work with him is awesome.
It's not clear who confirmed to Total Film that Temple wold be playing Holly Robinson — it doesn't sound like Temple did — so I'm hesitant to say that Temple as Holly is a 100% certainty. But it does seem very likely. Temple more or less fits the way Holly's been drawn and described, and since we already know that Catwoman will have a prominent role in the film, it makes sense that Holly would appear as well.
The character of Holly made her first appearance in Miller's Batman: Year One. She lives with her friend and mentor Selina Kyle, and has even took over the Catwoman role for a brief period. Here's a picture, via Wikipedia: