Telluride Blog: Pixar's 'La Luna', The Black List Favorite Dark Comedy 'Butter' And Wim Wenders' 3D Dance Documentary 'Pina'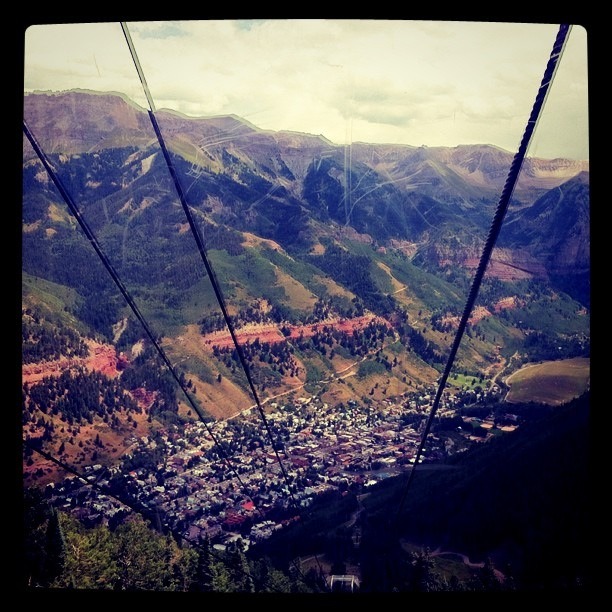 On day two of the 38th annual Telluride Film Festival and I caught the amazing new Pixar film LA Luna, Wim Wenders 3D documentary Pina about the famous modern dance choreographer, and the first surprise premiere screening of the festival, Jim Field Smith's dark dramedy Butter, a top Black List screenplay about a midwest butter carving championship which stars Jennifer Garner, Ty Burrell, Olivia Wilde, Ashley Greene, Alicia Silverstone, Rob Corddry and Hugh Jackman.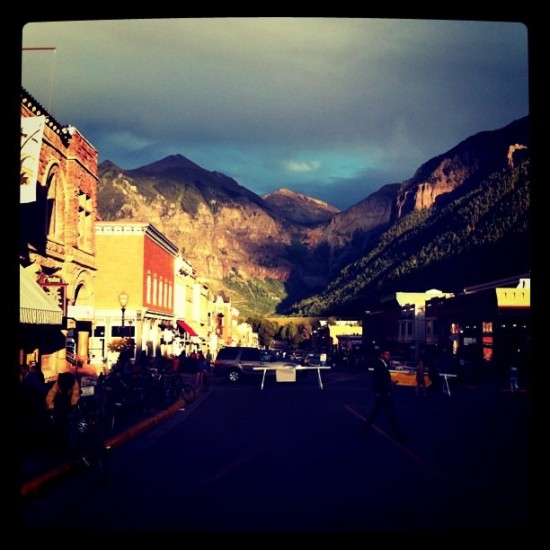 There are very few things better than Pixar's short animated films. They are often fun, sometimes sophisticated, always imaginative, but never boring. In the past few years, Pixar has released a set of Cars Toons featuring Mater and the characters of the Cars universe, on video and television. I'm not a fan of Cars, but I understand the demand to see more of these characters.
I believe that Toy Story 3 was the perfect bookend to the series and conclusion for the characters — I'm not really interested in seeing a fourth film (although it sounds like one is being developed). But again, demand warrants action. Recently Pixar has been producing a series of Toy Story short films. While I'm happy with this compromise, I was a bit disappointed that Pixar decided to drop their usual animated short film from Cars 2 in favor of a Toy Story short. I'm excited to see our toy friends return in front of The Muppets, or other live action films, but why give away this prime spot which is usually dedicated to the innovative shorts we've come to love over the years.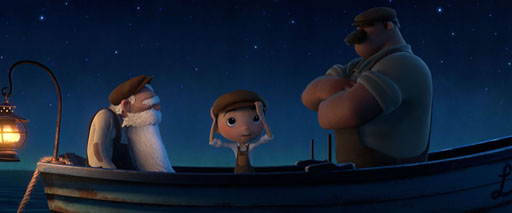 Thankfully it seems like a one-time move, as Enrico Casarosa's original short film La Luna is scheduled to be attached to Brave when it hits theaters in June 2012. The film is about "a young boy coming of age in peculiar circumstances." I don't want to say anymore, as not to ruin the surprises and magic. Here is the official plot synopsis which does an amazing job of telling you what the short is about without ruining any of the story or surprises:
La Luna is the timeless fable of a young boy who is coming of age in the most peculiar of circumstances. Tonight is the very first time his Papa and Grandpa are taking him to work. In an old wooden boat they row far out to sea, and with no land in sight, they stop and wait.  A big surprise awaits the little boy as he discovers his family's most unusual line of work. Should he follow the example of his Papa, or his Grandpa? Will he be able to find his own way in the midst of their conflicting opinions and timeworn traditions?
The story was inspired by Casarosa's childhood life by the Genoa sea, and personal experiences growing up with "a father and grandfather that couldn't support each other, rarely speaking to one another."
The short film has been screening on the festival circuit, and I'm glad I was able to catch it early, in 3D, in front of a feature presentation at the Telluride Film Festival. The story feels like a timeless fairytale that was locked in a vault for hundreds of years, and only just now unleashed for the world to enjoy. La Luna features beautiful fantastical Miyazaki-inspired visuals, and a lovely score by Michael Giacchino. A new classic which will be enjoyed for decades to come.
You can watch a clip below:
We trekked over to the Galaxy theatre (a school gymnasium which has been converted into a space-themed movie theatre) to see Wim Wenders's latest film Pina, a 3D documentary on the famous German modern dance choreographer Pina Bausch.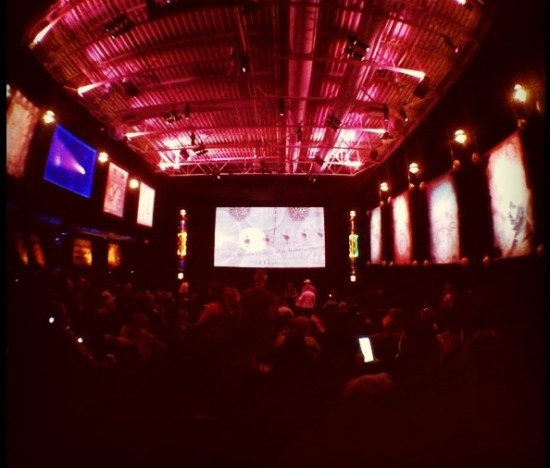 Some of you probably recognize the name as Pina has been the leading influence in modern dance from the 1970's until her death in 2009. I really have little interest in the world of dance, but I was told the film was something to experience.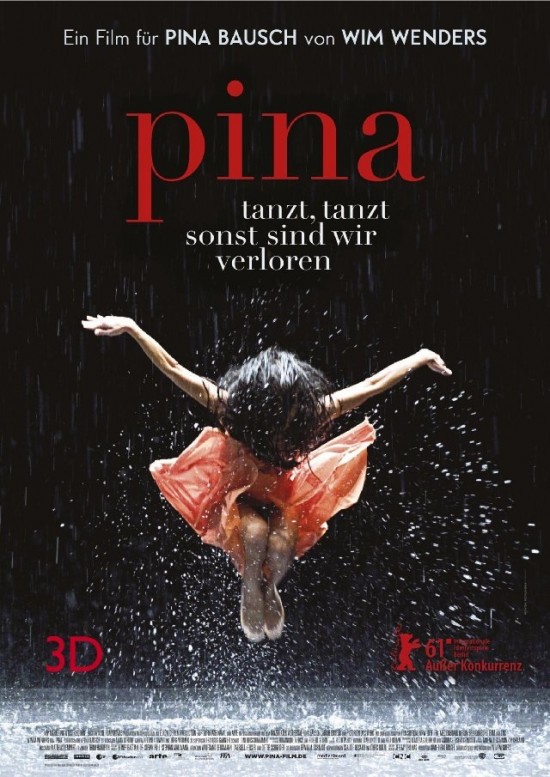 Pina is a very beautiful film capturing some of Pina's famous dances, with her original dance troupe, in cinematically pleasing natural and urban locations. I would show this film to anyone who argues that 3D is a gimmick or that 3D should only be used in big blockbuster action movies. Pina is proof that a small indie film, a documentary at that, can be elevated with great 3D composition and presentation. That said, the film is pretty borring as a whole. I'm one that loves storytelling and isn't a fan of the more abstract narratives that Pina would tell on stage. I was also very disappointed that we learned very little about Pina herself, her methods, what the dances meant, or even how they were crafted.
The little narrative we did get comes in the form of comments from Pina's dancers. The comments range from how great Pina was, or how she had an amazing ability to see something in someone. Again, little substance. And it didn't help that the comments were presented in voice over on top of shots of the dancers starring at the camera in front of a interview backdrop.
If you're a fan of modern interpretive dance, this film is something to see and experience. If you, like me, crave more story or insight than what can be provided from a collection of interpretive dances, you might want to check out something else instead.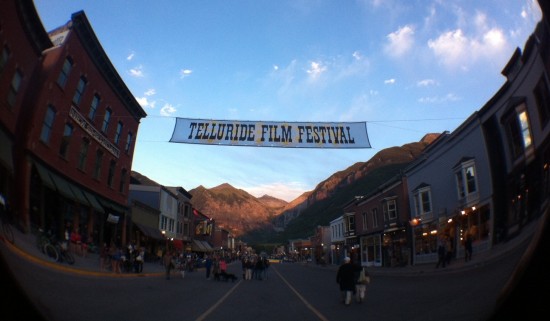 Every yea, the Telluride Film Festival usually presents two sneak preview premieres which aren't announced until the day of the show. The Saturday screening was Jim Field Smith's dark dramedy Butter, Jennifer Garner, Ty Burrell, Olivia Wilde, Ashley Greene, Alicia Silverstone, Rob Corddry and Hugh Jackman.  Jason Micallef's screenplay placed #3 on the 2008 Black List, an industry poll of the hottest unproduced scripts of the year.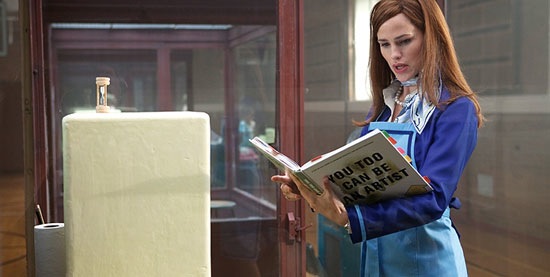 Jennifer Garner plays Kaitlen Pickler, the ambitious conservative wife of Iowa's reigning 15 year butter sculpting champ (Ty Burrell) who decides to enter the race on her own when he is forced to retire. The only obstacles that stand in her way are an adopted young black girl named Destiny (Yara Shahidi) who has a telent for butter carving and a stripper (Olivia Wilde) who has it out for Pickler.
The screenplay is very smart, and the story almost plays as a distant cousin of Alexander Payne's Election. Not as well crafted as that film, but both films would make one fantastic double feature. Garner channels her inner Sarah Palin for the role, and you'll love to hate her.
I was most shocked at Rob Corddry's sometimes dramatic turn as the man who adopts young Destiny. I had always assumed that Corddry would continue his career appearing in second rate comedy features and comedy central television shows, but this role shows that he has much more to offer. And yeah, there is a sex scene between Twilight star Ashley Greene and Olivia Wilde which will be the talk of the internet, but its part of a subplot which feels almost completely unnecessary. Hugh Jackman also has a small, but hilarious, role as the owner of a car dealership in town.
I'm not sure if the film has any Oscar chances as the screenplay seems a bit too edgy for the Academy and Garner's performance borders on parody... but maybe. Butter is the type of movie that Fox Searchlight use to be so great at distributing — but it isn't a Searchlight film, but instead a Weinstein Co production. I feel like something has happened in the last two years and a shift has happened. Even Tree of Life seems more like a Sony Pictures Classics film than it does a Searchlight movie. And some of the greatest movies of this past Summer season came from 20th Century Fox? Whats going on here?
Butter is the rare dark comedy that will have you laughing out loud, sometimes in disbelief, but also connect on an emotional level that you might have not expected. It might not be the grand slam that Election was, but I still recommend you check it out.