Anna Kendrick In Talks For 'Pitch Perfect'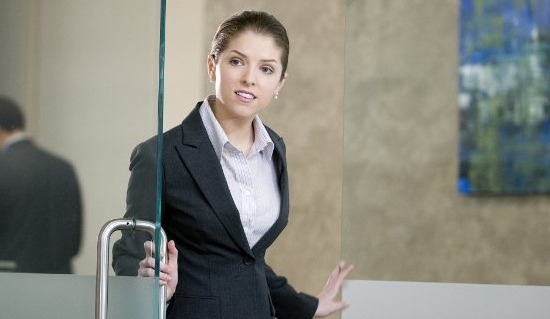 A cappella groups are a college campus staple to a certain extent, and also one of the more divisive forces in music. There's not much middle ground on a cappella performance — people tend to either love groups that perform song catalogs using only the human voice, or they have zero tolerance for the concept altogether.
Despite an admiration for the art and a general love for the voice as an instrument, I'm generally in the latter camp. So I'm not sure I'll be able to watch Pitch Perfect, even if it does cast Anna Kendrick as a college student who finds herself through a cappella performance.
Mickey Rapkin wrote a non-fiction book called Pitch Perfect: The Quest for Collegiate A Cappella Glory which will be the basis for the film, to be directed by Avenue Q director Jason Moore. That last point is actually the hook for me, as Avenue Q was a very funny musical — if he can bring the same energy to Pitch Perfect, I might be able to get over my general disinterest in a cappella. Here's the book description:
Journalist Mickey Rapkin follows a season in collegiate a cappella, covering the breathtaking displays of vocal talent, the groupies (yes, a cappella singers have groupies), the rock-star partying (and run-ins with the law), and all the bitter rivalries. Along the way are encounters with a cappella alums like John Legend and Diane Sawyer and fans from Prince to presidents.
The film features "a goth-like and rebellious student (Kendrick, provisionally), unhappy to be at a school at which her father is a professor, who discovers her voice and becomes the secret weapon for the school's female a cappella group." Rebel Wilson (Bridesmaids) is in the cast as well.
THR says this deal isn't quite done, so things could change in the coming weeks.