Shawn Levy Officially Directing Fox's 'Frankenstein'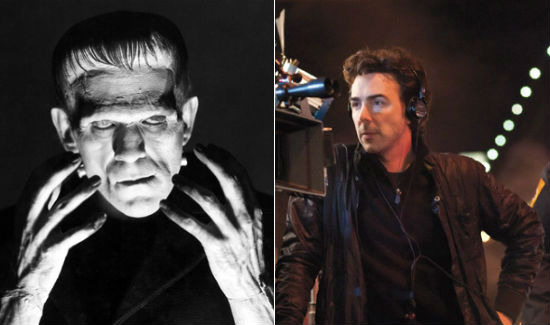 Last week, rumors circled that Real Steel director Shawn Levy was thinking of leaving the 3D remake of Fantastic Voyage and looking to jump ship to another Fox project: Frankenstein. Variety is now reporting that, a few minor details aside, that's become a reality. The film is written by Max Landis and is reportedly a revisionist story that presents "a sci-fi take on the traditional Mary Shelley story, focusing on themes of friendship and redemption." Levy's involvement puts this film in the pole position to come out before a half-dozen similar films currently in development.
Variety lists the other Frankenstein films as follows:
Wake the Dead starring Haley Joel Osment in a modern-day take based on the graphic novels of  Steven Niles, directed by Jay Russell
Universal's update from Guillermo del Toro and Scott Stuber
I, Frankenstein, written and directed by Stuart Beattie for Lakeshore Entertainment
This Dark Endeavor: The Apprenticeship of Victor Frankenstein by Summit Entertainment
The Casebook of Victor Frankenstein, an adaptation of a novel by Peter Ackroyd's by Ghost House Pictures
A "contemporary take" from Columbia Pictures and Matt Tolmach.
But with a distributor, script and big time director attached, it seems like Fox's film could very well be the first out of the gate. From the recent Snow White debacle, we know that's super important to Hollywood executives.
When I wrote about this last week I posed the following concerns which are still valid now:
I just don't see this film being the right fit for [Levy]. Something gothic, dark and potentially poignant really isn't what we'd expect from the director of Cheaper by the Dozen, Big Fat Liar and Night at the Museum. Then again, maybe [Fox has] already seen Real Steel – his next movie out in October – and think genre films are in his wheelhouse.
Your thoughts?