Casting Bits: Chris Noth And Neve Campbell In Titanic Mini-Series, Joaquin Phoenix Could Join Spike Jonze, Annette Bening In 'Worst Year Of My Life'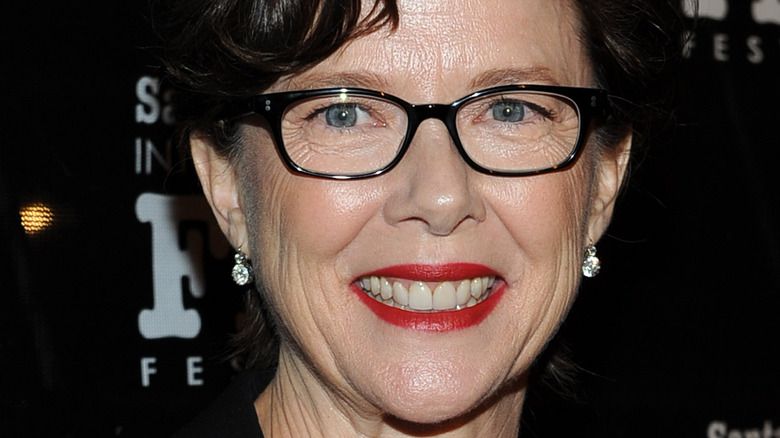 Michael Buckner/Getty Images
A new take on one of the most famous stories of all time, one of our favorite filmmakers starts to think about a project down the road, Catwoman puts another possible project on her plate and a four time Oscar-nominee gets another shot at gold. After the jump, read about these casting bits:
Chris Noth and Neve Campbell are in talks for Titanic: Blood and Steel, a prequel mini-series
Joaquin Phoenix is rumored to be circling a new Spike Jonze project
Anne Hathaway might star in a new romantic comedy being re-written by a 30 Rock writer
Annette Bening is attached to the Douglas McGrath's new film Worst Year Of My Life
Variety reports that Chris Noth (Sex and the City), David Jacobi (The King's Speech) and Neve Campbell are some of the stars in talks for an Italian production of a miniseries called Titanic: Blood and Steel. The 12-part series, aiming to air around the 100th anniversary of the ships maiden voyage next year, will be a prequel of sorts, showing the construction of the ship in Europe. Noth would play the ship's financier, Jacobi would be the chairman of the board and Campbell is a reporter who wants to get on the ship. If she knew what we know, she wouldn't feel that way.
Next up, The Tracking Board says Megan Ellison's Annapurna Pictures, who is currently financing Paul Thomas Anderson's The Master and Spike Jonze's upcoming political satire, is apparently trying to grab stars from both of those projects for a new one. After Jonze finishes the film he's currently doing with Charlie Kaufman, he's apparently hoping to cast Joaquin Phoenix (and possibly Carey Mulligan and Amy Adams) to do a humorous love story with a narrator. Production would begin in the middle of next year when all of the above parties having finished their current work.
For several years Lionsgate has been sitting on a romantic comedy written by Tara Miele and Kristine M. Skeie about a successful female lawyer who reinvents herself as an assistant to get the man of her dreams. The Tracking Board reports this project may have new life as 30 Rock writer Kay Cannon has reportedly been brought in to rewrite with Peter Sollett (Nick and Norah's Infinite Playlist) hoping to direct. Who'll be the lead? Reportedly Anne Hathaway is in negotiations.
Douglas McGrath (Emma, Infamous) is prepping a new movie called Worst Year Of My Life which follows a college senior who hits a bunch of major life speed bumps in the months before graduation. Annette Bening is currently attached to play his mother according to The Tracking Board.