TV Trailers: John Goodman On 'Community', Plus 'Boardwalk Empire', 'House', And 'How To Make It In America'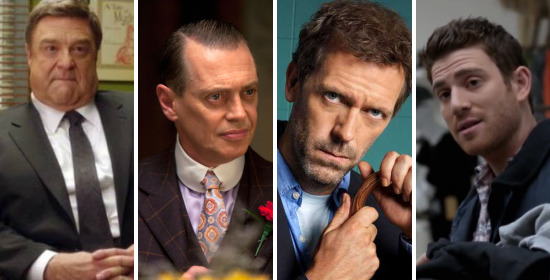 September's almost upon us, which of course means it's time to get psyched for the fall premiere season. After the jump, we've got trailers for:
Community Season 3, featuring recurring guest star John Goodman
Boardwalk Empire Season 2
House Season 8
How to Make It in America Season 2
Community returns to NBC Thursday, September 22 at 8 PM. [Collider]
Also returning to television this fall is Goodman's Big Lebowski co-star Steve Buscemi, whose HBO series Boardwalk Empire is about to kick off its second season. As in the earlier teaser, Nucky (Buscemi) is still feeling paranoid — when asked "Who's agasint you?" he responds, "All of them." The KKK also make an appearance, in the form of a band of Prohibitionists set on destroying the liquor supply.
Boardwalk Empire's second season is set to premiere Sunday, September 25 at 9 PM on HBO. [Screen Rant]
The promo for House's eighth season starts off with a riddle: "When is a single word a very long sentence?" The answer, it turns out, is "prison," where the misanthropic doctor (Hugh Laurie) has been wasting away since (SPOILERS for Season 7) he drove his car through Cuddy's dining room in last season's finale. Judging by the number of suspicious looks and beatings he gets in the 20-second promo, it appears Dr. House is no better at making friends in jail than he is out of it.
House's eighth season kicks off 9 PM Monday, October 3 on Fox. [TV Line]
I frankly had no idea How to Make It in America was still a thing — blame it on the eighteen-month wait between the Season 1 finale and the Season 2 premiere — but here we are with a brand-new trailer. Season 2 sees the boys still hustling their way through the Big Apple, though it seems they may be slightly more successful now than they were when we last saw them. Slightly.
How to Make It in America will make its triumphant return to HBO Sunday, October 2 at 10:30 PM. [HBO's YouTube page]