Producers Want Amy Adams For Guillermo Del Toro-Produced Horror Remake 'The Orphanage'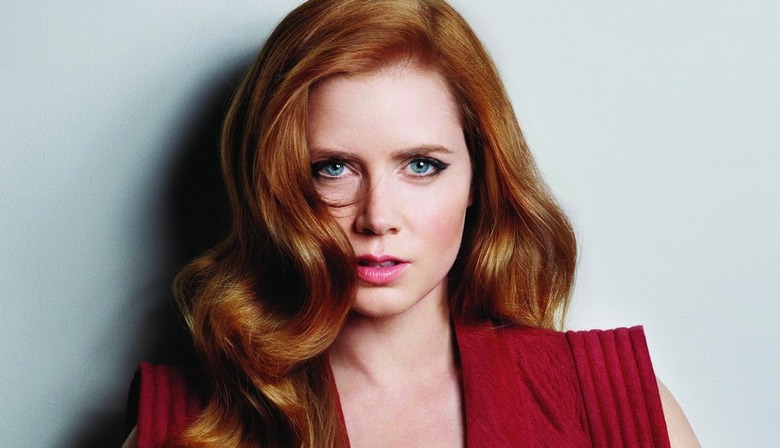 An English-language remake of Juan Antonio Bayona's The Orphanage has been in the works for a few years now, but it hit a rough patch in 2009 when would-be director Larry Fessenden exited the project after dealing with casting issues. Happily, it seems his successor Mark Pellington may be having somewhat better luck on that front. According to a new report, producers are eyeing three-time Academy Award nominee Amy Adams to play the lead in the film. Read more after the jump.
Though Adams is usually cast as a sweet, bubbly personality — as in Enchanted and Junebug — she's actually got quite a range. Last year's The Fighter demonstrated that Adams was equally adept at doing tough, harder-edged parts, and earned her her third Oscar nod. Her next onscreen appearance will be in this fall's The Muppets, co-starring Jason Segel and a host of iconic puppets. But probably the highest-profile project on Adams' current slate is Zack Snyder's Man of Steel, where she'll play Lois Lane to Henry Cavill's Superman. I've got no doubt that she could bring her considerable strengths to this role as well.
Pellington will be directing The Orphanage from a screenplay written by Fessenden and Sergio Sanchez, back when Fessenden was still set to direct. Guillermo del Toro is producing the remake, as he did the original. Pellington's previous efforts include The Mothman Prophecies and Arlington Road.
Discuss: How do you think Adams compares to Belén Rueda, who originated the role? Which other actresses would you like to see considered for the part?