Has Craig Gillespie Left 'Pride And Prejudice And Zombies'? [Nope! Updated]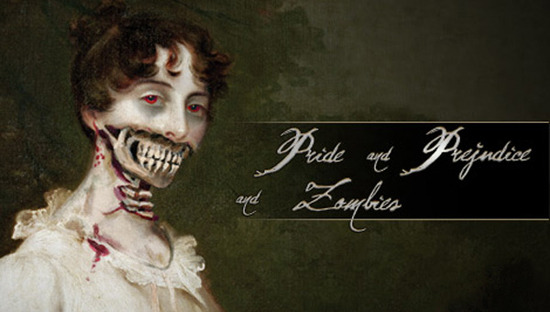 We may receive a commission on purchases made from links.
Update: To eliminate any possibility of confusion, be aware this reported director change has been thoroughly denied by Lionsgate. Craig Gillespie, the studio says, remains very much a part of P&P&Z. Original article follows for posterity. (via
and contact from Lionsgate reps.)
Oh, no, not this again. Lionsgate has had a terrifically difficult time getting a film version of Seth Grahame-Smith's Pride and Prejudice and Zombies off the ground. The film has gone through multiple directors and screenwriters, with David O. Russell penning a script and once planning to direct.
; Mike White was
to direct in his stead, then
. Eventually Craig Gillespie (Lars & the Real Girl, Fright Night) was
, with Fright Night writer Marti Noxon coming on to
.
Now Gillespie has reportedly bailed, too, leaving the project at square one yet again.
says that the director's chair for the film is now vacant, but doesn't have a reason for Gillespie's departure. Theorize, if you will, about the dismal performance of Fright Night being a factor, or simply look at the fact that the film hasn't been able to land a female lead and currently has only Dominic Cooper attached to play Mr. Darcy. And given the fact that Cooper is getting better and better roles, if this one doesn't come together soon it could easily lose him, too.
Or, better yet, how about dropping this one altogether? This one has been struggling for some time, and the fact that it can't land a strong actress to play the lead, despite the fact that there are so few solid female-driven stories in Hollywood, suggests real problems with the script. It's easy to believe in those problems, because at a conceptual level this is a deeply silly, frivolous concept. It sells based on the joke factor of the title, but is there anyone who really wants to see this movie?
Here's a description of the material from Booklist
:
This may be the most wacky by-product of the busy Jane Austen fan-fiction industry—at least among the spin-offs and pastiches that have made it into print. In what's described as an "expanded edition" of Pride and Prejudice, 85 percent of the original text has been preserved but fused with  "ultraviolent zombie mayhem." For more than 50 years, we learn, England has been overrun by zombies, prompting people like the Bennets to send their daughters away to China for training in the art of deadly combat, and prompting others, like Lady Catherine de Bourgh, to employ armies of ninjas. Added to the familiar plot turns that bring Elizabeth and Mr. Darcy together is the fact that both are highly skilled killers, gleefully slaying zombies on the way to their happy ending. Is nothing sacred?