All-You-Can-Watch MoviePass Returns, Thanks To Partnership With Hollywood Movie Money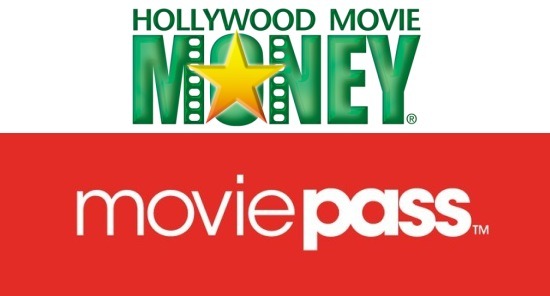 Earlier this summer, we told you about the rollout of a new service called MoviePass, which would allow customers unlimited movie tickets for the fee of $50 a month. Then, just two days later, we reported that plans for the service had been scrapped when theaters — who had not previously been consulted — refused to honor those passes. Now it seems the service may be coming back to life, thanks to a new partnership with Hollywood Movie Money. Read more after the jump.
Before MoviePass really gets going though, they've still got a few things to work out. For one thing, it seems that MoviePass still hasn't bothered to build up a relationship with exhibitors — which, of course, is exactly what killed the service the first time around. According to Variety, MoviePass feels that since Hollywood Movie Money has an established relationship with theaters, it doesn't need to get the theaters' approval for their relaunch. Quantum Rewards, the company that operates Hollywood Movie Money, agrees. CEO Ron Randolph-Wall told Variety, "Our relationships with each of the theaters is to accept Hollywood Movie Money regardless of where it comes from, so we have no obligation to advise (theaters). They only care that we pay them in real time, and pay them full price."
Theater owners seem less enthused about the new service, with Camera Cinemas owner Jack NyBlom saying, "We're not going to let anybody outside set prices for us." Along the same lines, Landmark Theatres executive Ted Mundorff told the LA Times, "I just don't want third parties setting our ticket prices. We want to run our own business."
While it may be true that theaters are obligated to accepted Hollywood Movie Money passes, they could easily make things difficult for MoviePass by fighting MoviePass-branded vouchers when customers try to redeem them. MovieTickets.com, for one, has already put out a statement saying that MoviePass does not meet their guidelines for promotional code programs, though it has not explained why not.
But Stacy Spikes, founder of MoviePass, isn't worried. He explained that his company would make money through online advertising and other promotions, as well as most people's tendency to underuse unlimited services (how often do we let our Netflix DVDs sit on the coffee table for months at a time?). His hope is that exhibitors will come around once they see MoviePass bringing more people into theaters: "We're inspired and hope that the theaters see this as a marketing tool that they can use themselves."
If you'd like to try out the service for yourself, head over to MoviePass.com to request an invitation. MoviePass will be available nationwide in its initial beta launch, but only via invite. Charter subscribers will then be able to bring others in to try the service. Though no prices have been listed as of yet, BusinessWire reports that the company will be testing a zone pricing model, in which fees will vary depending on the average ticket price in a subscriber's area. A mobile version of the service is scheduled for release in early 2012.
Discuss: So, do you think MoviePass will get off the ground this time? It seems like a bad sign that the company already has a contentious relationship with theaters and that it isn't even bothering to try and smooth things over; on the other hand, I don't doubt that if MoviePass really does bring in more revenue for theaters, they'll eventually come to embrace the model.