Cool Stuff: Super Mario/They Live Propaganda By Fernando Reza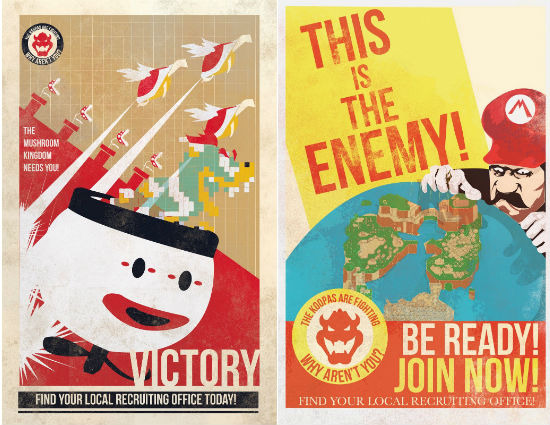 The fact that John Carpenter's They Live is a commentary on consumption, subliminal messages and propaganda isn't some kind of radical statement. In fact, it's the opposite of that. But when you put Nintendo's Super Mario in the mix, things get a little bit more interesting. That's what artist Fernando Reza has done with a set of previously sold out posters and, after the jump, you can check them out along with a poster for They Live and another one with Mario that sort of ties the idea together.
Here are the images by Fro Design Co. All are available right now at the below links.
The They Live poster is here, the Mario/They Live poster is here and the propaganda prints are here.
What do you think of these?