Writer Hired For 'Dirty Dancing' Remake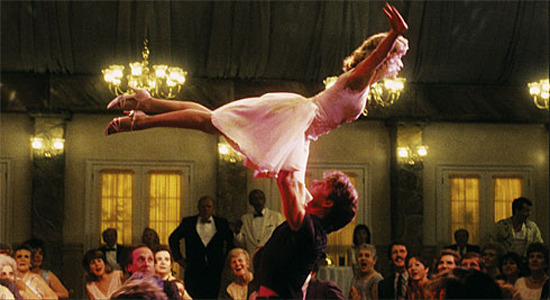 That remake of Dirty Dancing that many have already enthusiastically begun to doubt now has a screenwriter: Maria Maggenti, writer of this summer's Monte Carlo, will pen the screenplay. When we first heard that Lionsgate wanted to remake the film we heard that Julia Dahl (Uptown Girls writer, West Wing writer/story editor) would write the script. When Kenny Ortega (This Is It, also the original choreographer for the original Dirty Dancing) was hired to direct, suddenly there was no screenwriter attached.
Deadline announces that, as we could surmise, Lionsgate is starting from scratch using the original film as a template.
Earlier this month, Ortega told The Insider,
We have a big challenge and a long road ahead of us. [...] All I can say is that I hope we can bring something unique and original to help change the naysayers minds about the film. [...] But I know one thing for sure, [when it comes to casting] I'm not looking for someone to fill Patrick Swayze's shoes, or Jennifer Grey's shoes. They're one of a kind and they deserve to be called that.
That'll be good news for big fans of the original film, but I don't see how Lionsgate could approach this and not try to fill Swayze and Grey's shoes — why else would the studio want to remake Dirty Dancing? The whole idea is to recreate the sleeper success of the original. That seems like an impossible task, so if fans are lucky Lionsgate will really let Ortega have his way and make a movie that is its own thing.