'The Departed' Screenwriter William Monahan Working On 'Sin City 2' Script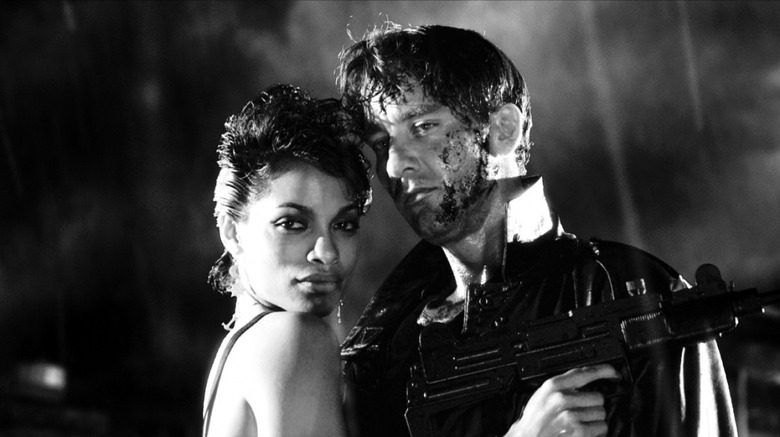 The long-rumored sequel to Sin City sounds like it's finally coming together, six years after the first film's opening. The last time we checked on the film, titled Sin City 2: A Dame to Kill For, director Robert Rodriguez said that he and his team were "just waiting for the script" to start shooting. Now they've brought in additional help to complete that final piece. William Monahan, the Oscar-winning writer of The Departed, has been hired to work on the script. Read more after the jump.
Aside from The Departed, which was his second produced screenplay, Monahan's resume includes the scripts for Edge of Darkness and Body of Lies. He recently wrote a script for Oblivion, which is currently in rewrites with Karl Gajdusek. Last week, it was announced that Monahan would be reuniting with his Departed teammates Martin Scorsese and Leonardo DiCaprio for a remake of The Gambler, a remake of the 1974 film starring James Caan.
Rumors of a Sin City sequel have been floating around since the first film hit theaters to a respectable $29 million opening weekend, but it's only recently that the project's been picking up steam. Rodriguez has said that "if it's going to happen, it's going to happen this year," and the hiring of Monahan suggests that we may realistically be seeing the movie sooner rather than later.