Romain Duris Joins Audrey Tautou In Michel Gondry's Adaptation Of 'L'Ecume Des Jours'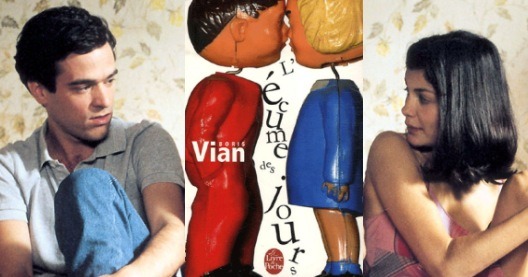 Back in May, we wrote about Michel Gondry's plans to make a film with Audrey Tautou. At the time, we didn't know a whole lot about the movie, but recently, new details have emerged — and a new star as well. French actor Romain Duris has signed on for the project, which has now been revealed as an adaptation of Boris Vian's 1947 novel L'Écume des Jours. Translated in English as Froth on the Daydream or Foam on the Daze, it's a bittersweet, offbeat romance that sounds like a perfect fit for Gondry's playful sensibility. Read more after the jump.
Vian's surreal tale revolves around a wealthy young man named Colin, inventor of an "olfactory-musical invention" called the pianocktail. He meets and falls in love with a woman named Chloe, only for her to become ill when she gets a water lily in her lung. The only way for Colin to treat her sickness is by constantly surrounding her with flowers, which eventually drains his funds.
Meanwhile, Colin's married friends Chick and Alise suffer problems of their own when Chick becomes so obsessed with the philosopher Jean-Sol Partre that he begins devoting all of his time, money, and attention to collecting Partre's books. Fantastical inventions, poetic diseases, poignant young love, and a healthy serving of humor — if that doesn't sound like the ideal Gondry project, I don't know what does.
Bleeding Cool reports that the project is set to begin production in March, after Gondry shoots The We and The I. In the meantime, Tautou and Duris will be reprising their roles from L'Auberge Espagnole and Russian Dolls for the third film in the series, Chinese Puzzle.