Martin Scorsese And William Monahan To Remake 'The Gambler;' Leonardo DiCaprio Attached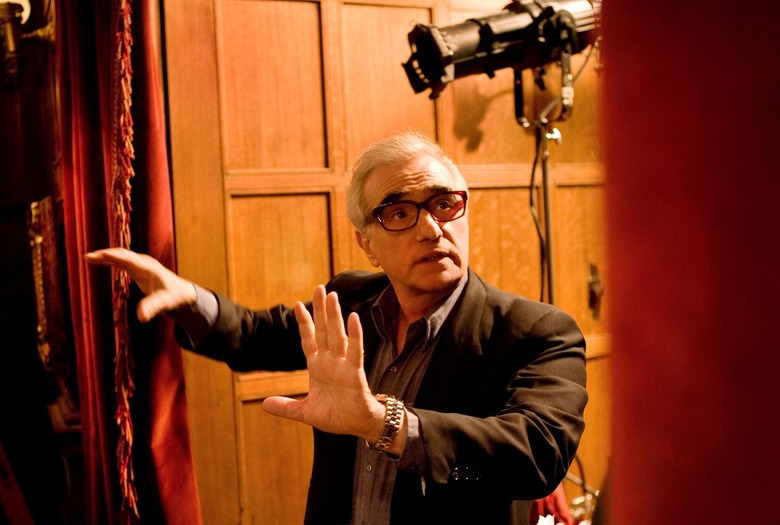 As audiences wait to see what Martin Scorsese has done by moving outside his comfort zone and working with 3D in a family movie, the legendary director is already looking ahead to get back in his comfort zone with a gritty New York drama. He's currently developing a remake of the 1974 film The Gambler with screenwriter William Monahan. The original film starred James Caan in a Golden Globe nominated performance as a New York English professor, beloved by his students, who wrestles with a serious gambling addition, continually going deeper and deeper into debt. Leonardo DiCaprio is attached to play the role in the remake. There's more after the break.
The Hollywood Reporter and Deadline broke the news of the latest team up from the Oscar-winning team behind The Departed. Unlike that film, though, The Gambler is set up at Paramount.
With this film just going into development, Monahan will have to write the screenplay before filming can begin an that leaves Scorsese plenty of time to work on a number of other projects. The Hollywood Reporter article seems to agree with a previous report that he'll next do Silence, an adaptation of a novel by Shusaku Endo about "a Jesuit missionary sent to seventeenth century Japan." After that, he's got any number of projects he can tackle, including The Gambler. Here are just a few of the films he's been attached to, rumored to be attached to or actively developing. Click on each for the latest.
Some of those are more concrete than others but, when you add The Gambler to the list with Silence, Mr. Scorsese has plenty he can do for the next two decades if he stopped looking at new material today.
Have you seen The Gambler? Do you think it's ripe for a remake?