'Flight' With Denzel Washington Next For Robert Zemeckis; Drops 'Replay'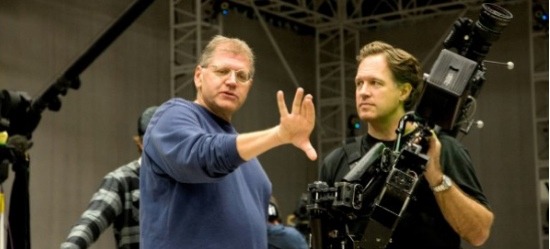 With the amount rumor running around Hollywood, it's hard to believe a movie is actually getting made until a filmmaker calls "Action" on set. That said, it seems after considering a number of projects, Oscar-winning director Robert Zemeckis has settled on his next film and it'll be one of the many he was previously attached to. That film is called Flight and stars Denzel Washington as a pilot who saves his plane after a malfunction and is labeled a hero (Think Sully Sullenberger). However, as the investigation moves on, it becomes apparently that he was under the influence of drugs and alcohol and he must then deal with keeping the secret and the guilt of being an undeserving hero.
As a result of choosing to direct Flight next, Zemeckis has dropped out of the Groundhog Day/Back to the Future influenced Replay. Read more about that film and more after the jump.
Deadline broke all this Zemeckis news. Their article says the producers of Replay, which once had Ben Affleck attached, are trying sell the Jason Smilovic scripted project to another filmmaker. It shouldn't be a problem with a premise that's as great as this. I can't be the only one bummed that Zemeckis is NOT doing this film:
43-year-old radio journalist Jeff Winston dies of a heart attack in 1988 and awakens back in 1963 in his 18-year-old body as a student at Atlanta's Emory University. He then begins to relive his life with intact memories of the next 25 years, until, despite his best efforts at cardiac health, he dies of a heart attack, again, in 1988. He immediately returns to 1963, but several hours later than the last "replay". This happens repeatedly with different events in each cycle, each time beginning from increasingly later dates (first days, then weeks, then years, then ultimately decades). Jeff soon realizes that he cannot prevent his death in 1988, but he can change the events that occur before it, both for him, and for others.
That sounds like a home run but, alas, Zemeckis is out. Still, by choosing Flight over Replay you have to get excited about the potential of this deep and interesting character study in a story that's ripped from the (semi recent) headlines.
Are you excited to see Zemeckis get back behind the camera? Did you ever think you'd see a live action film from him again?