Page 2: Harry Potter, Star Trek 2, Robert De Niro, Tron: Legacy, Drive, The Lion King, Moneyball, E.T., Sherlock Holmes 2, The Wire, Clueless, Lars Von Trier, Sarah Jessica Parker, Star Wars, Steve Jobs, Ghostbusters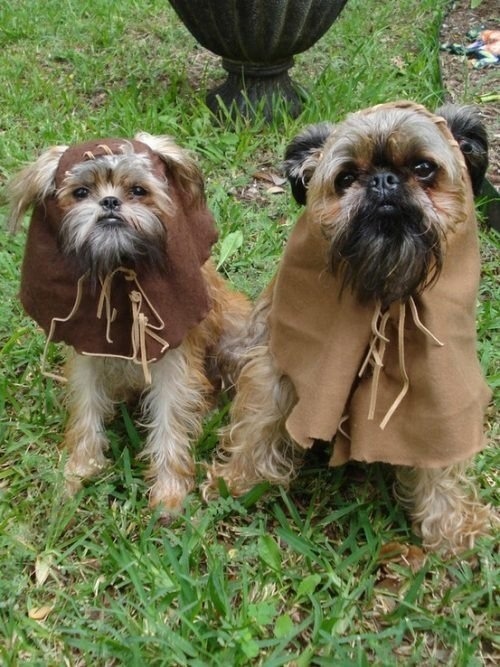 What is Page 2? Page 2 is a compilation of stories and news tidbits, which for whatever reason, didn't make the front page of /Film. After the jump we've included 56 different items, fun images, videos, casting tidbits, articles of interest and more. It's like a mystery grab bag of movie web related goodness. If you have any interesting items that we might've missed that you think should go in /Film's Page 2 – email us!
Header Photo: Dogs that look like Ewoks.
Flipboard for iPad is reportedly looking to add TV shows, movies, more.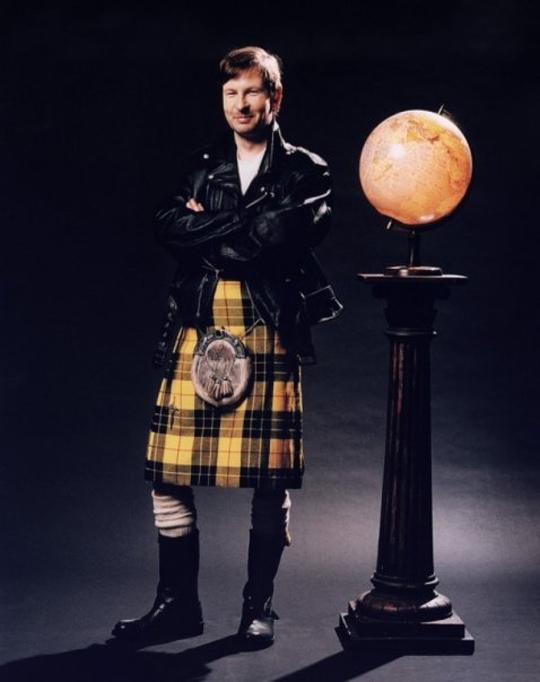 UltraCulture has found a photo of filmmaker Lars von Trier wearing a kilt. No commentary needed.
Todd McCarthy speculates which films might premiere at the Telluride Film Festival next week:
If Fox Searchlight continues to favor Telluride with its gems, it won't be a huge surprise if it sends along Alexander Payne's much-anticipated The Descendents (already announced for Toronto and New York). There are new films in the offing from previous Telluride invitees — David Cronenberg, Steve McQueen, Andrea Arnold, Todd Solondz, Werner Herzog — and Martin Scorsese's marathon documentary about George Harrison could be a good bet on the basis of the festival having world premiered Scorsese's earlier documentary treatment of Bob Dylan. Of course, there will be la crème de la crème from Cannes, vintage treats, unexpected documentaries, oddball titles no one's ever heard of and a must-see program by the sorcerer of the archives, Serge Bromberg.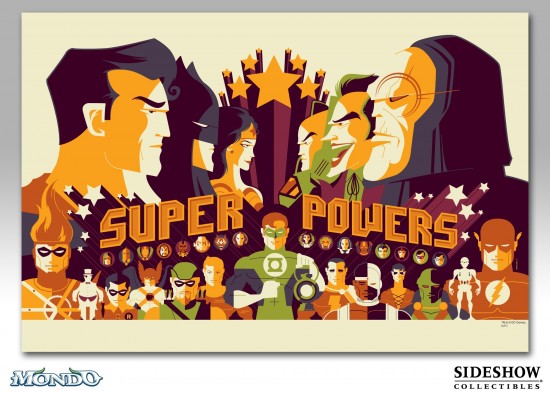 Mondo has teamed up with Sideshow Collectibles to release an exclusive DC Comics screenprinted poster by Tom Whalen, titled "Super Powers".
Take a look at the many differences between Chuck Palahniuk's novel Fight Club, and David Fincher's big screen adaptation.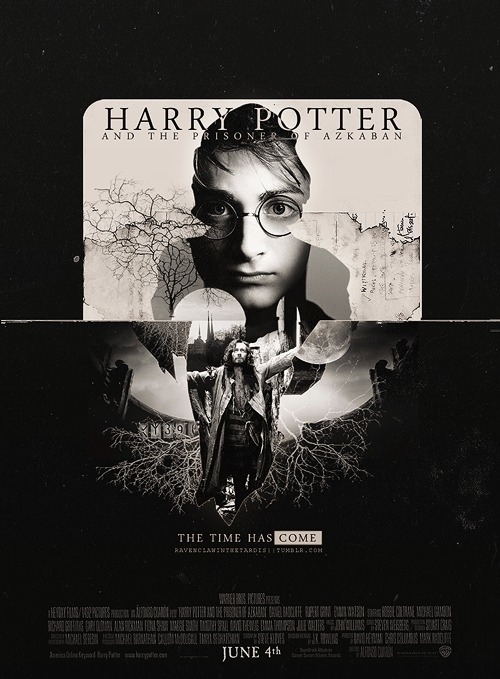 ravenclawinthetardis has shared this poster remake for Harry Potter and the Prisoner of Azkaban.
Grantland takes a look at the history of Conan the Barbarian, from pulp to Arnold to modern day, in an article titled "When We Need Our Barbarians"
[No photo]
Check out a set photo of Leonardo DiCaprio & Tobey Maguire in The Great Gatsby.
Laser Cola lists the top 10 greatest bullies from 80's movies.
Due to the amount of graphics and images included in Page 2, we have to split this post over a BUNCH of pages. Click the link above to continue the second page of Page 2.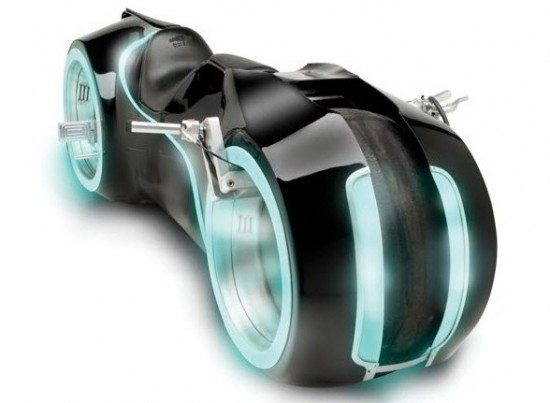 Parker Brothers Choppers based in Melbourne, Florida are building real life working Tron: Legacy motorcycles.
The Hollywood Reporter has a fantastic history of how the Telluride Film Festival has influenced the awards seasons over the past couple decades.
Watch a clip from Drive titled "A Little Dirty"
Dan Kois speculates which actress might "win" the Razzie for worst supporting actress this year. My bet is on Freida Pinto from Rise of the Planet of the Apes.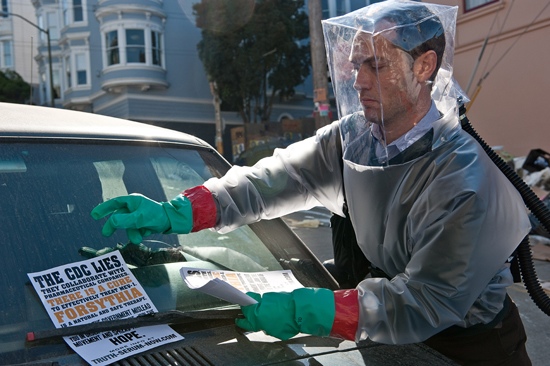 Bloody Disgusting has 70 Hi-Res Images of Death From Contagion.
Cameron Crowe has shared four of his cinematic guilty pleasures.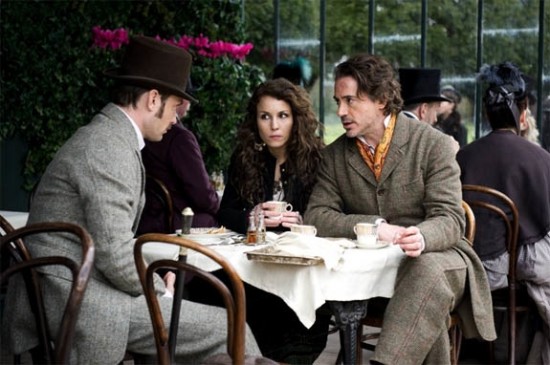 Warner Bros has released a few new photos from Guy Ritchie's Sherlock Holmes: Game of Shadows.
Fritz Lang's Metropolis will be rereleased with a whole rock score, featuring performances by Pat Benatar, Freddie Mercury and Bonnie Tyler in roughly 20-cities.
Watch the horror short film Latchkey's Lament, from the director of Don't be Afraid of the Dark.
JJ Abrams gave a brief update on Star Trek 2 to NBC:
I'm excited. We're working hard. We're very close and I hope to have something to talk about concretely soon. I do feel like if 'Trek' happens as we hope that it will, it will be a fun return to that group of people, because it's an amazing group.
Due to the amount of graphics and images included in Page 2, we have to split this post over a BUNCH of pages. Click the link above to continue the third page of Page 2.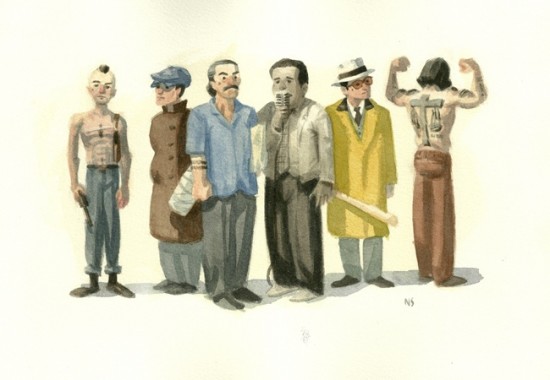 Nathan Stapley's "Six De Niros"
Grace helmer Paul Solet will direct the thriller The Faces, which follows "a pair of newlyweds who discover the existence of an elite underworld society which uses terror as a means of entertainment."Entertainment.
Watch "Zombie's Day Out": An uplifting zombie short.
Movies lists Five Climatic Disaster Movies to Prepare You for Hurricane Irene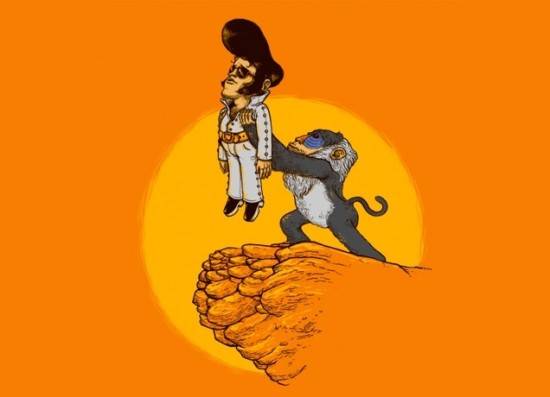 Threadless has released a Lion King-inspired t-shirt design "The King"
Mini-Geek Deal: AMC Theaters has 50% Off Large Popcorn & Fountain Drink Combo with this Printable Coupon. Offer valid now through Sept 8th 2011.
Watch an extended tv spot for Moneyball titled "Reinvent the Game"
FunnyOrDie lists 6 Things I Don't Understand About Ernest Goes to Jail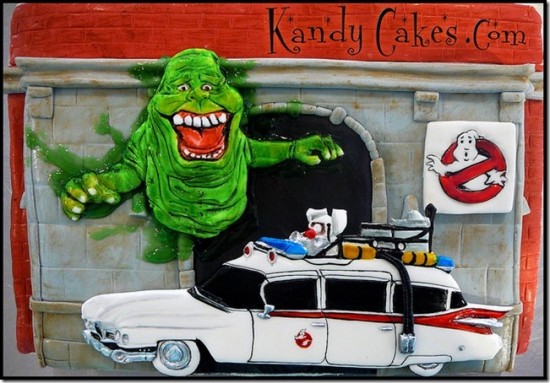 Kandy Cakes has created a Ghostbusters cake.
Movies lists their Favorite CG Movie Monsters.
Due to the amount of graphics and images included in Page 2, we have to split this post over a BUNCH of pages. Click the link above to continue the fourth page of Page 2.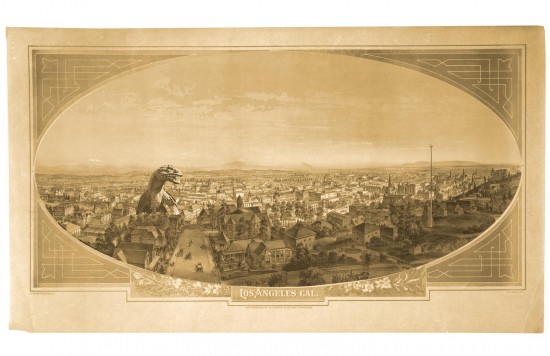 Alternate Histories on Etsy reimagines vintage maps with monsters and robots.
Sony is developing a pair of glasses that would let "deaf and hard-of-hearing moviegoers view subtitles in theaters without going to special showings."
Someone has created a video which shows all of Cher Horowitz's Clueless Outfits in Under One Minute
George Lucas comments on Steve Jobbs resignation as Apple CEO:
"A person like Steve Jobs comes along once in a lifetime," [Lucas] said in an email, sent through a spokeswoman. "Steve's contributions to technology, marketing and design are overwhelming. He has changed America forever — for the good — and has built a strong company that will continue to be creative and successful."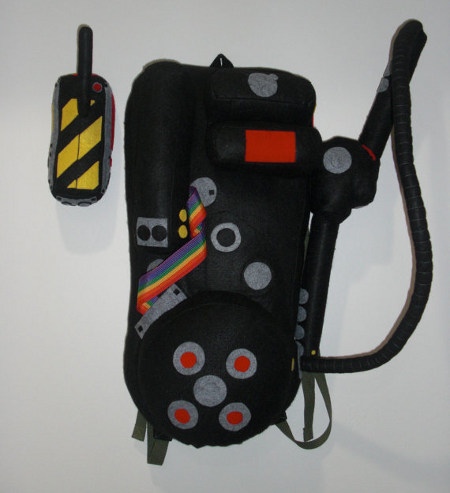 DIY: Homemade Ghostbusters Pillow Proton Packs
Rejects lists 35 Things We Learned From the 'Memento' Commentary.
Watch some Jedi Kittens in action.
Blastr lists 8 actors who could star in Dark Knight writer's Invisible Man pic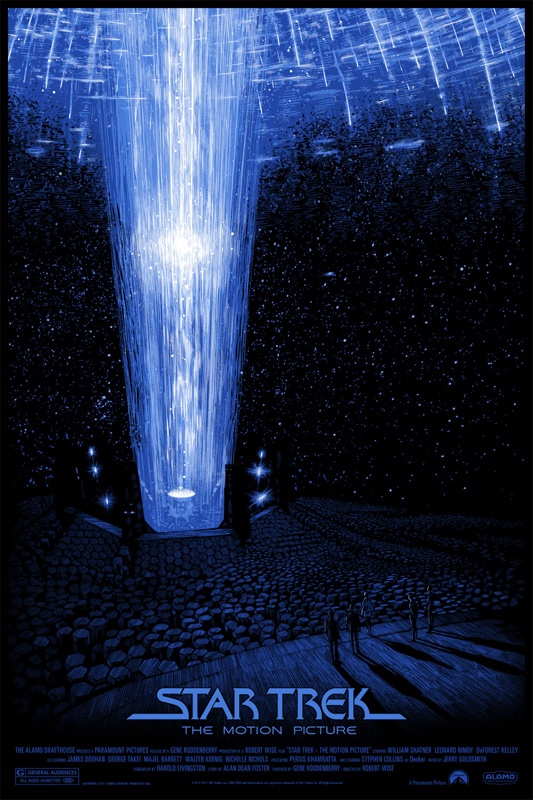 On Friday, Mondo will be selling Daniel Danger's poster for Star Trek the Motion Picture.
Sarah Jessica Parker comments on the possibility of a Sex and the City 3:
"I don't know of a movie in the imminent, or near, or even distant future," she said. "Honestly, I'm not being cagey," she added. "There is no discussion currently of a Sex and the City 3. Do I hold it out in my future in some way as a possibility? Of course."
Due to the amount of graphics and images included in Page 2, we have to split this post over a BUNCH of pages. Click the link above to continue the fifth page of Page 2.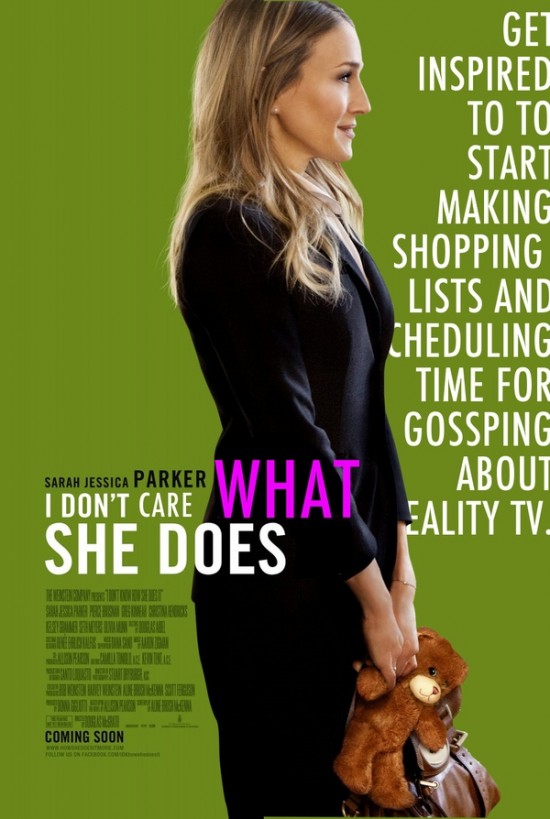 The Huffington Post has decided to spoof the poster for Sarah Jessica Parker's new movie I Don't Know How She Does It.
Screened lists the Top Six Robots Of The Movies
Watch Joseph Gordon-Levitt perform Nirvana's 'Lithium'
IGN lists the Top 25 Funniest TV Shows of All Time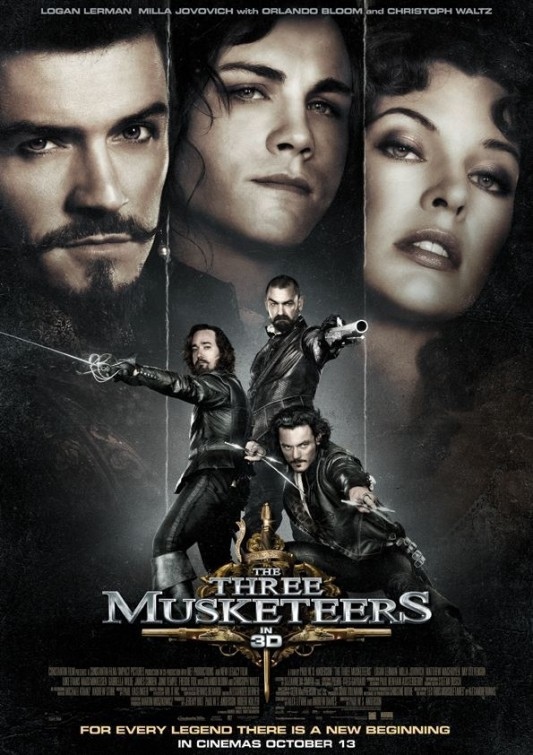 Another new international poster for The Three Musketeers.
Steve Jobs is expected to stay on the Disney board for the foreseeable future.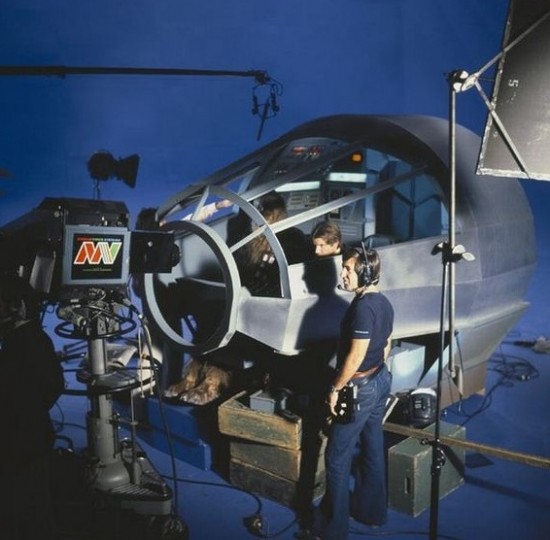 Vintage behind the scenes set photo: Chewbacca didn't fit in the Millennium Falcon
Cracked lists 5 Classic Movies That Almost Had Terrible Endings.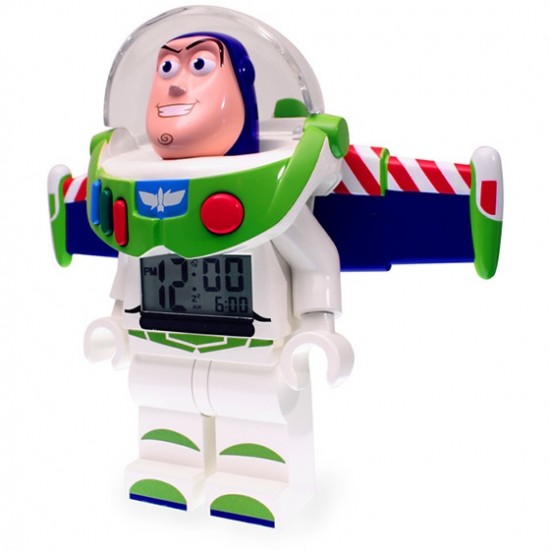 For sale: Buzz Lightyear LEGO Minifigure Alarm Clock
IO9 lists the Best Uses of Steampunk on Television/
Due to the amount of graphics and images included in Page 2, we have to split this post over a BUNCH of pages. Click the link above to continue the sixth and final page of Page 2.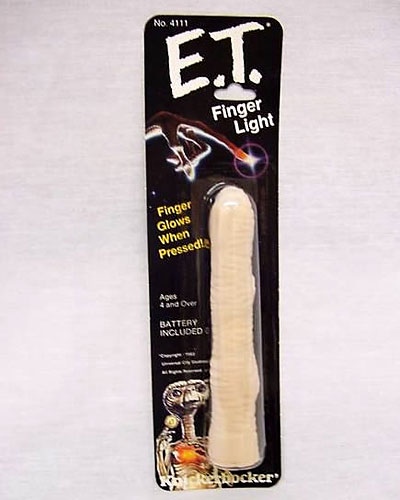 Found Porn Pic of the Day: E.T. Finger
After losing 50 pounds, Carrie Fisher says she wants to show off her new body in a Slave Leia bikini.
Walt Disney Animation Studios have released a trailer for The Lion King 3D.
Rejects lists 6 Awesomely Bad CGI Sequences in Bigger Budget Movies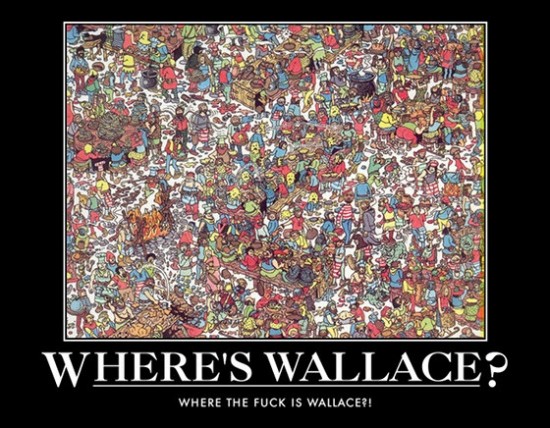 Wire Inspire: Read a Collection of Motivational Posters Based on The Wire
BuzzFeed lists 8 Myths About The Wizard Of Oz (Some Of Which Are True?)
French director Olivier Megaton admits Colombiana was inspired by Luc Besson's unmade The Professional sequel script