Mike O'Malley And Marisa Miller Join 'R.I.P.D.'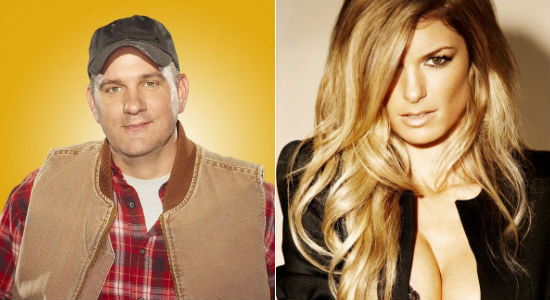 Director Robert Schwentke is filling in the rest of his cast for the soon-to-lens R.I.P.D., an adaptation of the Dark Horse comic series about a recently murdered man (Ryan Reynolds) who is recruited by the Rest In Piece Department, a group dead detectives who police the after life. He teams up with a grizzled old veteran, played by Jeff Bridges, to find out who murdered him and will go up against a character played by Kevin Bacon. The new additions include Mike O'Malley, currently seen on Fox's Glee, who'll be playing a ghost, and Sports Illustrated model Marisa Miller, who'll play the human avatar of Jeff Bridges' character. So Miller's first big screen appearance will be playing Jeff Bridges. Not bad. Read more after the break.
Deadline broke the news of O'Malley's casting and The Hollywood Reporter broke the news of Miller's.
The casting of these two actors gives a pretty good idea of the tone this movie is bound to have. O'Malley is a comedian and a funny, calming presence for most of America, which is why he's a TV star and spokeman for Time Warner Cable. Miller is a gorgeous Victoria's Secret/Sports Illustrated Swimsuit cover girl whose going to be playing the real world avatar representing Jeff Bridges. Neither of those casting bits point towards a very serious, dark, comic book movie. Schwentke brought a great sense of fun and action to his last comic book adaptation, Red, and it seems like he's once again going for that. Plus, though it starts shooting next month in Boston, it's not scheduled to be released until June 28, 2013 – pretty much a year after most of the other films that are currently in production. That suggests a very heavy post-production scheduled.
It's safe to say that R.I.P.D., which also stars Mary-Louise Parker and Stephanie Szostak, is going to be something along the lines of The Frighteners, an effects-filled, horror-influenced, action comedy.
Any fans of the comic out there? Is this how you saw this being adapted?