'Locke & Key' Trailer: See The Comic Adaptation Fox TV Passed Up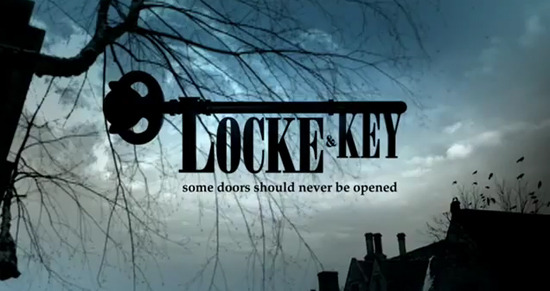 Last year, Mark Romanek (One Hour Photo, Never Let Me Go) directed a television pilot based on Joe Hill and Gabriel Rodriguez's comic series Locke & Key. Miranda Otto and Nick Stahl led the cast about a small family that takes possession of a mansion that is full of secrets. Or full of secret doors, as it turns out.
Fox decided not to go with the show, leaving the pilot as one of many TV orphans. The show got a one-off screening last month at Comic Con, but showing the pilot to a few hundred people hardly counts as a public airing. Now we've got the closest anyone is likely to get to Locke & Key without resorting to piracy: a trailer for the show ended up online yesterday. See it below.
There's a lot of setup here, but when things get a little more intense the show starts to look promising. I've not read the source series, so can't make guesses about how this would have worked as an adaptation. The ghost girl looks a bit like Lisbeth Salander by way of  Sadako from Ringu, but she still has a couple good moments. Lament then, for the show that will never be.
Here is the official comic synopsis straight from the publisher:
Locke & Key tells of Keyhouse, an unlikely New England mansion, with fantastic doors that transform all who dare to walk through them.... and home to a hate-filled and relentless creature that will not rest until it forces open the most terrible door of them all...! Acclaimed suspense novelist and New York Times best-selling author Joe Hill (Heart-Shaped Box) creates an all-new story of dark fantasy and wonder, with astounding artwork from Gabriel Rodriguez. Hill has received the Bram Stoker Award for Best Fiction Collection, the British Fantasy Award for Best Collection and Best Short Story, and the Sydney J. Bounds Best Newcomer Award-2007, among his growing collection of critical accolades.