MTV Will Premiere First 'Hunger Games' Footage Sunday, Releases One Second Clip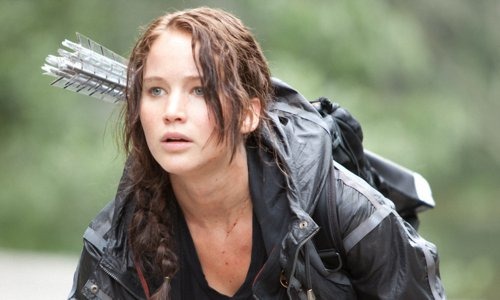 While you surely have had the MTV Video Music Awards circled on your calendar for months, now there's a non-music reason to check it out. (Non-music on MTV? That's crazy talk!) Jennifer Lawrence will be on hand to premiere the first footage from The Hunger Games, Gary Ross' adaptation of the Suzanne Collins novel about young kids forced to kill each other on live television. It's scheduled for release on March 23, 2012 and MTV has released a literal one second tease of the footage. Check it out after the jump.
Thanks to MTV for this "clip," or 24 frames, whatever you want to call it.
While that clip is obviously disappointing, MTV usually delivers the goods with these footage premieres so, if you're a Hunger Games fan, it'll probably be worth watching the VMA's to check it out. Or, just wait until after the show when we'll post it here.
The VMAs will air on MTV at 9 p.m. EST and PST on Sunday.