'Tinker Tailor Soldier Spy' International Trailer And Character Posters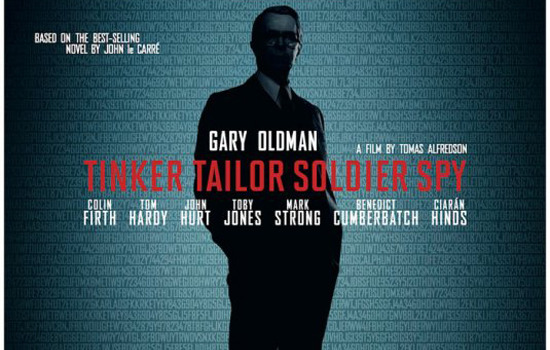 At this point I can't imagine that I have to reiterate the basic facts that have many of us anticipating Tinker Tailor Soldier Spy like crazy. There's the source material: John le Carré's jargon-laced cold war novel, which has already led to a great 1979 BBC version starring Alec Guinness. There's the director: Tomas Alfredson, whose last film was Let the Right One In. And there's the cast, which speaks for itself: Gary Oldman, Colin Firth, Tom Hardy, Mark Strong, Benedict Cumberbatch, Ciaran Hinds, Mark Strong, Svetlana Khodchenko, Toby Jones, John Hurt, Stephen Graham and Kathy Burke.
This is essentially a shorter version of the last trailer that arrived for the film; you won't find much (if any) new footage here. But if you've missed the previous trailers, or don't want to see too much too early, this one-minute trailer is a good look at the picture.
The man he knew as "Control" is dead, and the young Turks who forced him out now run the Circus. But George Smiley isn't quite ready for retirement-especially when a pretty, would-be defector surfaces with a shocking accusation: a Soviet mole has penetrated the highest level of British Intelligence. Relying only on his wits and a small, loyal cadre, Smiley traces the breach back to Karla-his Moscow Centre nemesis-and sets a trap to catch the traitor.
Tinker, Tailor, Soldier, Spy will premiere at the Venice Film Festival; it then hits the UK on September 16 and the US on November 18. Here is a quartet of character posters that arrived recently: