Casting Bits: Tom Wilkinson In Talks For 'Little Boy;' Hilary Duff And Kevin Zegers Won't Be Bonnie And Clyde After All; Chazz Palminteri Joins 'Gotti'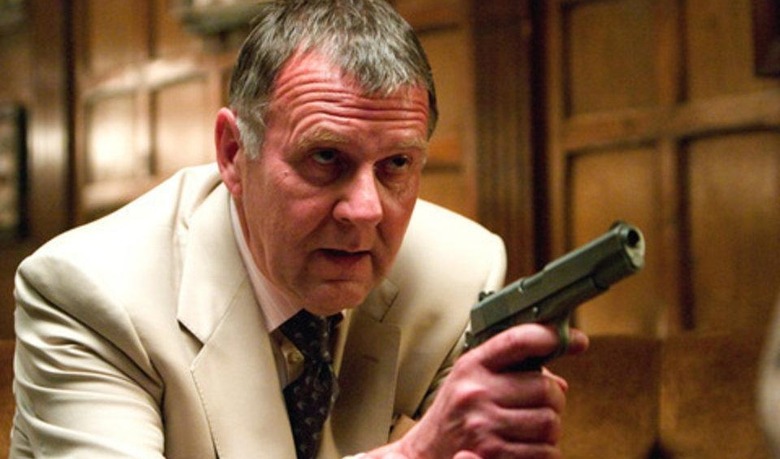 While Disney figures out what it wants to do with The Lone Ranger, would-be star Tom Wilkinson has entered negotiations for the indie Little Boy. Directed by Alejandro Monteverde, the historical family drama follows a developmentally disabled 8-year-old brother (newcomer Jakob Salvati) and his teenage brother (David Henrie). When the boys' father is sent off to fight in World War II, the boys must contend with the cruelty of their peers.
Wilkinson will be joining a cast that includes Ben Chaplin and Emily Watson — but not, apparently, previously announced star Kevin James, whose name was mysteriously omitted from the Variety story. While I'm happy to see Wilkinson board, I'll be disappointed if James really is out. I haven't been a huge fan of his previous roles, but I was actually looking forward to him trying something completely different with Little Boy.
Shooting on the project began earlier this week in Baja California (which is in Mexico, not California, if you're not up on your southwestern geography. Seriously, people make that mistake all the time). [Cinema Blend]
After the jump, Hilary Duff and Kevin Zegers exit The Story of Bonnie and Clyde, and Chazz Palminteri goes gangster once more.
Anyway, Holly and Rogers are currently seeking new actors to lead the project, which is scheduled to go into production later this year. The film isn't technically a remake of the Arthur Penn classic Bonnie and Clyde, but rather a brand-new indie adaptation of the same historical figures. [The Hollywood Reporter]
In other gangster news, Chazz Palminteri has signed up to play Mafia boss Paul Castellano in Gotti: In the Shadow of My Father, where he'll be working with director Barry Levinson and co-stars Ben Foster, John Travolta, Al Pacino and Kelly Preston. (Lindsay Lohan, in case you were wondering, is apparently out again.)
The film focuses on the relationship between real-life gangster John Gotti Sr. (Travolta) and his son John Gotti Jr. (Foster), who chooses not to follow his father's path. Shooting is set to begin January 3 in New York City. [Variety]