Edward Zwick To Direct 'The Great Wall' For Legendary East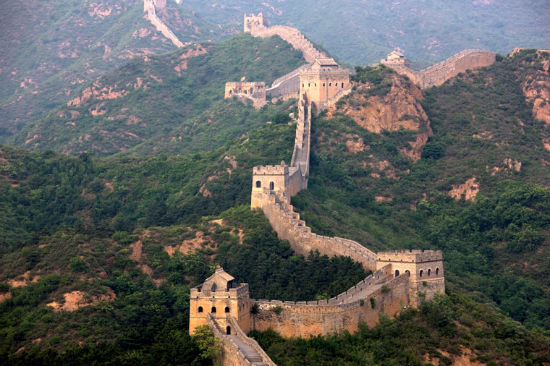 Earlier this week Legendary Pictures, producers of the The Dark Knight and The Hangover among others, announced they'd gotten a large investment from a Hong Kong investor to move forward with Legendary East, a new company that would make its own movies. Mere days later, Legendary East already has its first project. It's called The Great Wall and it'll be directed by Edward Zwick (Glory, The Last Samurai). He'll also co-write the screenplay with partner Marshall Herskovitz, which "reveals the legend behind a great mystery of our age: why this magnificent structure came to be." Read more after the break.
In a press release from Legendary East, Zwick and Herskovitz had the following to say about the project and helming the inaugural film for Legendary East:
Legendary East has given us the chance to do what we most love — to create an adventure on a grand scale.
Jon Jashni, the COO of Legendary, added the following:
Our partnership with Ed and Marshall is indicative of the creative ambition and financial commitment we are bringing to Legendary East — not next year or next month, but today. Their ability to translate a sense of history while communicating emotion and wonder has been proven repeatedly.  THE GREAT WALL exemplifies the type of globally-appealing, commercial movie we intend to have Legendary East become known for.
In the past, Zwick has shown he can tell stories on an epic scale and a film that proposes to tell the story of how one of the world's wonders came to be would certainly have to be that. Think a grand civil war film, like Glory, but set in China. But is the story behind the Great Wall of China really that mysterious? It's not like Sphinx or something, there is actual history behind most of it.
Do you see this film having massive crossover potential in the United States as well as the rest of the world or is this just another step in Hollywood aiming their blockbusters only at the foreign markets?