'Scary Movie 5' Hires Writers, Hopes To Bring Back Previous Cast Members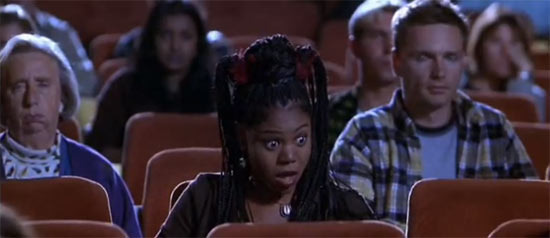 We bitch and complain that Hollywood keeps making unneeded remakes and sequels but, I think we can all agree, Scary Movie 5 is a home run. Those last three films were just so clever and funny and didn't at all begin a trend of some of the worst movies in recently memory like Epic Movie and Superhero Movie. Yup, Scary Movie 5 is the one we're all going to get behind and Dimension has tapped writers Stephen Leff, John Aboud and Michael Colton (the two latter of which helped write The Comebacks) to bring back the funny early next year. Read which stars they're hoping to bring back and more after the break.
In addition to the aforementioned writers, Bloody Disgusting is also reporting that offers are out to Anthony Anderson, Regina Hall and Kevin Hart, who've all appeared in at least two of the franchise's previous four iterations, to come back for the fifth film. There's no word on a director and it's odd that offers could be out to actors without a script but I digress.
In June, Dimension announced an April 20, 2012 release date for the film but, since then, we hadn't heard a peep. The fact that they're just now hiring screenwriters with a release date already locked in place already doesn't bode well for the franchise, whose last installment was released in 2006 and actually ended up grossing a respectably $90 million. I don't think I'm stepping out of line by saying writers can't give their best effort when they're pressured by a deadline, one that assuredly has to be very soon if they're hoping to be in theaters in eight months.Still, there's always hope. I was a huge fan of the first Scary Movie because, at the time, it was funny, original and had a hard R-rating. Since then though, the sequels took a huge dip in quality where I even named the third one the worst movie of 2003. I didn't even bother to see the fourth one. Still, they were all pretty successful.There's certainly a way to spoof pop culture while also being subtle and clever without being dumb, so lets all hope that Leff, Aboud and Colton aren't rushed and do things the right way.Do you have any hope for a Scary Movie 5?